Manufacturing out of Evansville, Indiana since 2011, 19nine has been producing high-quality retro college basketball attire that prioritizes history, traditions, quality, and comfort. Learn how 19nine has harnessed Ordoro's batch printing, shipping presets, and automation rules to streamline their order picking process and scale their ability to deliver a superior customer experience.
Using Ordoro Since: 2022 · Switched From: ShipRush + Shopify Inventory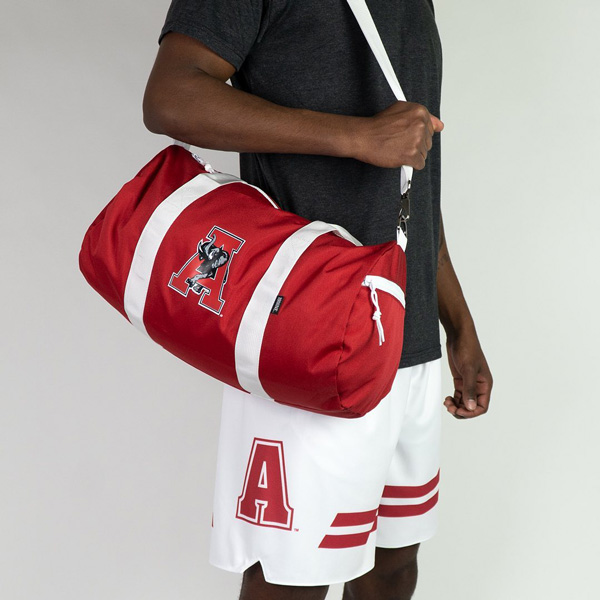 Company Stats

Industry:

Apparel

Order Volume:

2,500 – 5,000+/mo

SKUs:

4,000+

Sales Channel:

Shopify

Employees:

Less than 10

Website: www.19nine.com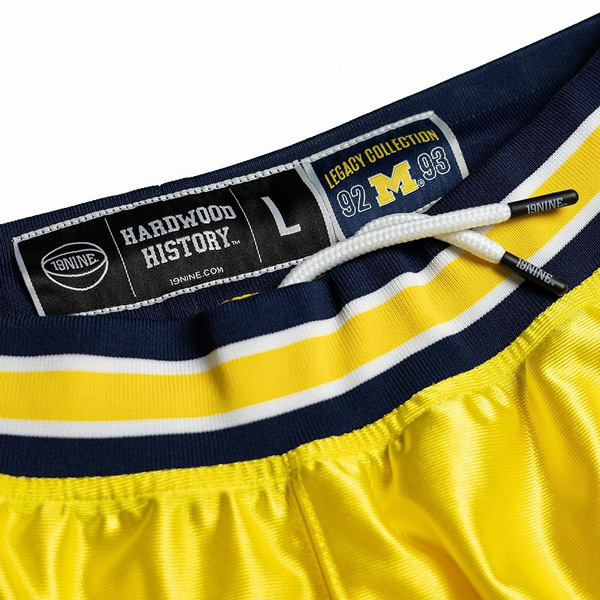 Company Info
Let us introduce you to the king of the court — 19nine! They're the company every college basketball fan should use to complete their game day wardrobe. 19nine is committed to honoring your team's retro basketball shorts and vintage t-shirts. Manufacturing out of Evansville, Indiana since 2011, 19nine has been producing high-quality, retro attire that prioritizes history, tradition, and comfort.
"19nine knows college basketball. We know the history, the rivalries, the championships, the nicknames, the eras, the legendary players, and the historic coaches. This is, always has been, and forever will be, our passion. We channel that knowledge and passion to create original designs tailored to the nostalgia of the epic moments in college basketball history."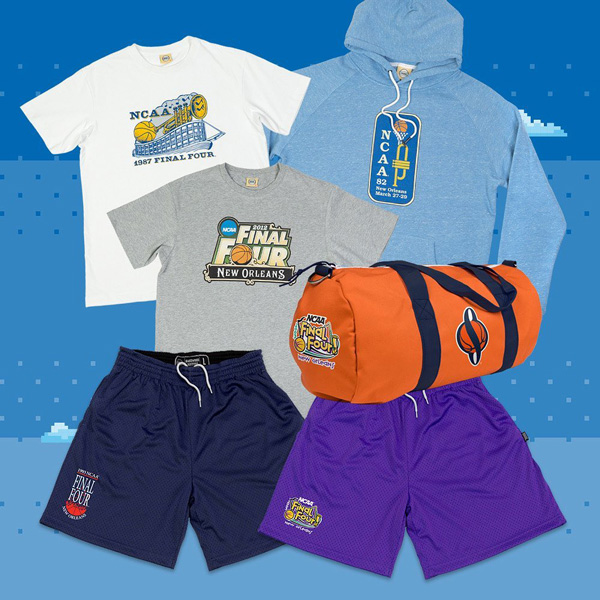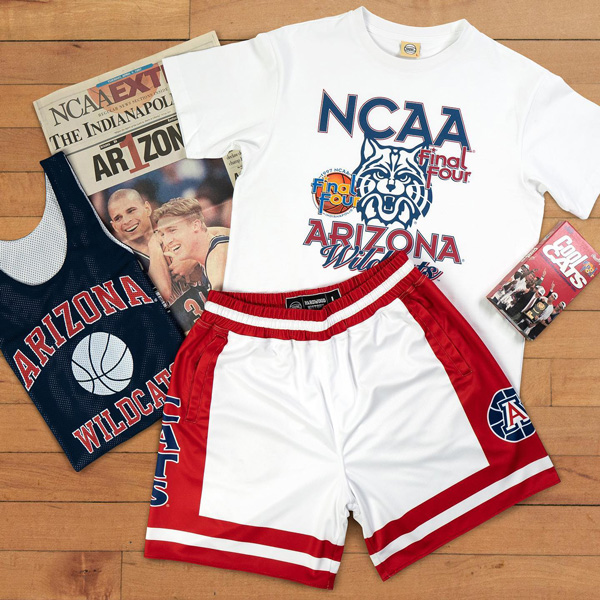 How do they fulfill their orders?
For 19nine, their peak season centers around March Madness (imagine that) where their team fulfills between 2,500 to 5,000 orders per month at their in-house warehouse. With over 4,000+ SKUs of physical finished goods as well as print-on-demand or "virtual inventory," 19nine has their hands full meeting the needs of college basketball fans.
Other important things to know about 19nine:
They sell their goods only on Shopify
They ship orders using UPS (70%) and USPS (30%)
Both UPS and USPS come directly to their facility to pick up packages
Challenges they had before Ordoro
Before Ordoro, 19nine was using a combination of ShipRush and Shopify for their shipping and inventory management workflows. Their normal workday looked a little something like this:
Print a "large stack" of about 50 invoices
Spend an hour sorting through invoices into three categories: finished goods, print-on-demand, and a mix
Distribute invoices between pickers and printers
Aaron Loomer, 19nine's CEO and Co-Founder, considered this process to be "very inefficient." Their pickers specifically were locating products based on tribal knowledge which, in turn, led to incorrect products being picked from time to time. They also found this process increased the amount of time it took to fulfill orders. Instead of letting the product location dictate where each picker moved to, each individual invoice determined how each picker moved throughout the warehouse. This caused each picker to visit the same location multiple times.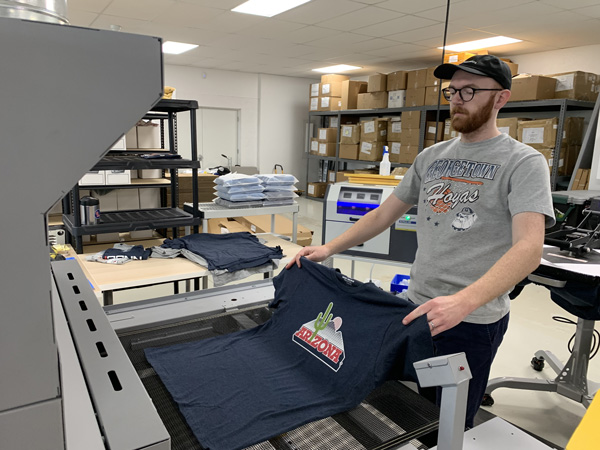 Example Scenario:
19nine was initially picking products, one order at a time. So, if Order #1 called for two Syracuse University shorts located in warehouse Section A and three Loyola Ramblers shorts located in warehouse Section B, the picker would first visit Section A and then Section B. Once finished, the picker would move on to fulfilling Order #2 which also called for two Syracuse University shorts located in warehouse Section A. The picker would then have to revisit Section A, adding more time to their picking process.
The goals 19nine was looking to accomplish with their new order and shipping management software:
Maintain their capacity to get orders out the door quickly
Assign inventory to a warehouse location
Manage inventory more efficiently from an order picking and order shipping standpoint
Display product images on pick lists
Overall, reduce order pick time and picking errors
19nine ended up evaluating a large array of competitors across the industry — including Shipstation and Netsuite — but in turn, decided Ordoro was the right fit for their business. Keep reading on to learn why!
How did Ordoro help?
Why 19nine decided to go with Ordoro:
Our Sales Director, Brian Everett, actually showed up to the meeting not only as an Ordoro employee but also as a 19nine customer. As a huge college basketball fan, Brian had purchased some of 19nine's products in the past and showed up to their initial sales call with 19nine's Georgetown Hoyas retro basketball shorts. To say Brian was ecstatic about this company is an understatement!
"It was that personal approach knowing Brian was one of our customers and he knew exactly who we were, that just sealed the deal for us," says Aaron.
"We could tell that we were working with a smaller business — a little more of a boutique provider of services — which really resonated with us because there was a lot of hustle [and] scrappiness. There was a lot of passion that came through for what your business is, who you are, and what you do. That just hit us over the head on our first call — these people really care about shipping, they really care about getting our warehouse in order, and they are the right fit."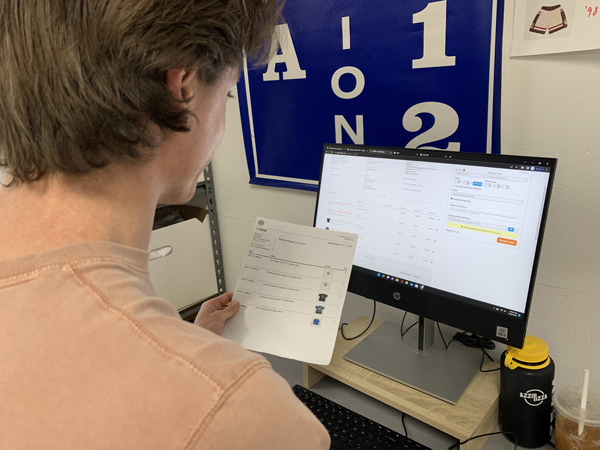 Aaron discussed with our team his own personal experience helping to implement SAP into two different corporations stating he's seen "how convoluted an ERP system can get and [19nine] never got that feeling from Ordoro. [Ordoro was] not trying to over-sell us on services and modules that we wouldn't need for 10 years. [Your sales team] was always very straightforward: 'this is what you need, this is what you need right now, this is what I would do, and here's where you can grow with us in the future.'"
"Being able to ramp up to [other] levels of service when it made sense for our business, that hit us over the head."
Ordoro Solutions 19nine are using:
Although 19nine is in the first stage of their journey with us, we're sharing which solutions they're currently using as well as what they're planning to take advantage of in the future.
Ordoro's pick lists will display the product's name saved in Ordoro vs. the name from the sales channel. Ordoro makes it easy to produce one or 100 at a time! This allows your warehouse staff to pick items more efficiently.
"Being able to use the Ordoro pick list, allows [our team] to go through the warehouse with our shopping cart, trusty rusty, to pick 100 orders at a time."
19nine has found that their team is able to pick more orders at a time without having to go "back to the same location 20 times. [Instead], we're going to a location once and picking 20 products."
Product images can be included on packing slips and pick lists as well to ensure your pickers are selecting the right product every time. "From a quality perspective, having an image on the pick list makes a huge difference [to our team]."

"Being able to add tags to our orders, solved a ton of problems for us. We have a hybrid model of inventory where some inventory is [physical finished goods] and some are print-on-demand. Being able to tag the orders based on product type as they come in and automate that task makes us much more efficient. [We're able to] pick all the physical finished goods right away and provide a list of all the orders to our printer that need to be printed-on-demand."
"It helps to organize our labor on a daily basis and make sure we have the right resources going to the right tasks."

One of their big drivers for seeking out a new shipping and order management software was finding a solution that allowed 19nine to assign bin locations for every product in their warehouse. This will allow 19nine to Sort by Location while printing packing and pick lists for easier picking.
Note: 19nine is currently working on organizing its inventory and warehouse before implementing this feature.

Ordoro's Order Tray Number feature allows you to keep orders organized while fulfilling. When you print off your pick list, Ordoro can assign each order a tray number that is associated with the order selected.
Note: 19nine is currently working on implementing Ordoro's tray number feature to speed up their order fulfillment even more.
In the future, 19nine will also be harnessing our barcode scanning, inventory management, and kitting functionality.
19nine's Experience with the Ordoro Support Team:
"[Jess and the support team] can walk us through how to improve any processes that we need to." 19nine really appreciates that the Ordoro support team is able to get into the backend and see everything in real-time with them.
"Being able to talk to a live person and not have to submit a help desk ticket [has been outstanding]. The support team alone is such a differentiator for Ordoro."
Some final thoughts from CEO Aaron Loomer:
"Shopify will only do so much so we have experience with a multitude of different bolt-on service providers [or apps]. Even looking outside the realm of warehouse management, just looking at all of the apps that are available on the Shopify store to plugin, [Ordoro] has the best service, bar none. Like BAR NONE!"