Learn how Ordoro enabled a family-owned restaurant to cut fulfillment time by 75%, increase shipping accuracy, and reduce the need to hire additional team members during their peak season.
Using Ordoro Since: 2011 · Switched From: FedEx Ship Manager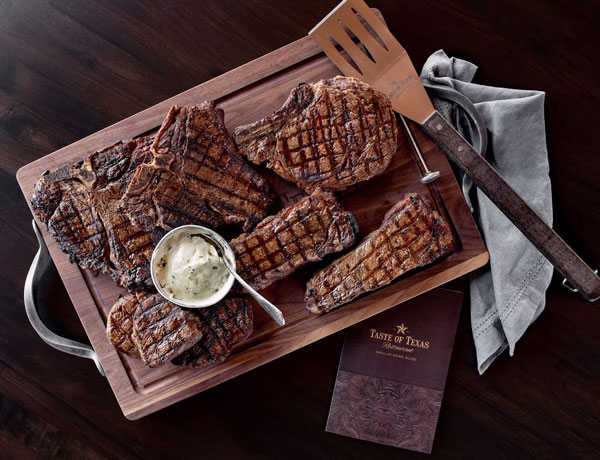 Company Stats

Industry:

Restaurant and Beef

SKUs:

250

Sales Channel:

Bigcommerce

Employees:

6 Yearly/30 Seasonally

Website: www.tasteoftexas.com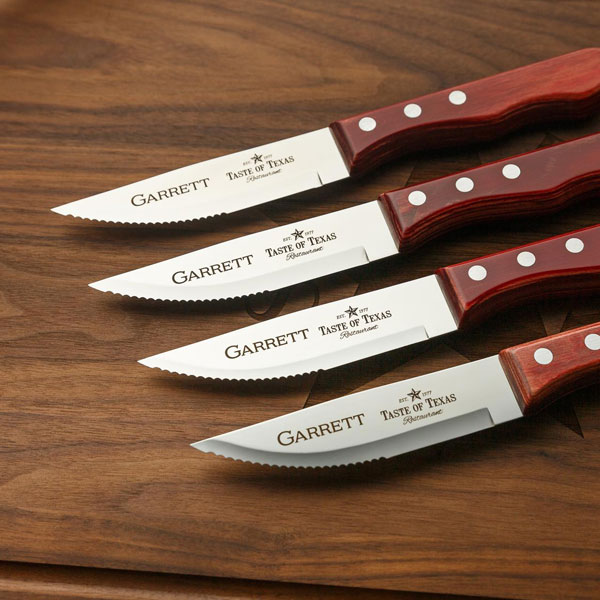 Company Info
Located in Houston, Taste of Texas "[believes] the dinner table is the heart and soul of Texas, which is why [they] strive for excellence for each guest's [experience]." In order to do so, Taste of Texas meticulously selects their Angus beef from family ranches that are committed to providing the best meat. Their motto is: "from our family ranch to our family restaurant, to your family table." Not only that but Taste of Texas also ages their beef for a minimum of 40 days and requires the most stringent trim specifications ensuring an outstanding experience.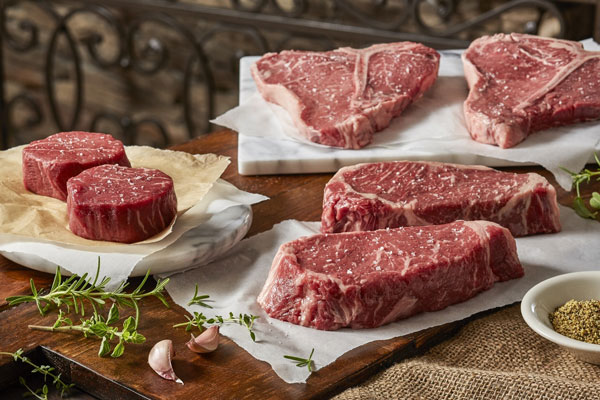 Other important things to know about Taste of Texas:
They first opened their doors in 1977.
They sell an array of other items like personalized steak knives, bacon-wrapped Texas Quail Bites, coffee, gift cards, and much more.
They accommodate their international guests by providing a menu that's translated into 16 different languages.
They've collected a world-class Texas History Museum (and have hosted over 400,000 school children on Texas history tours).
Over the years, 10,000 young people have worked at the Taste of Texas and are considered family.
They care greatly about furthering the education of their employees and preparing them either in their current roles or future careers.
How do they fulfill their orders?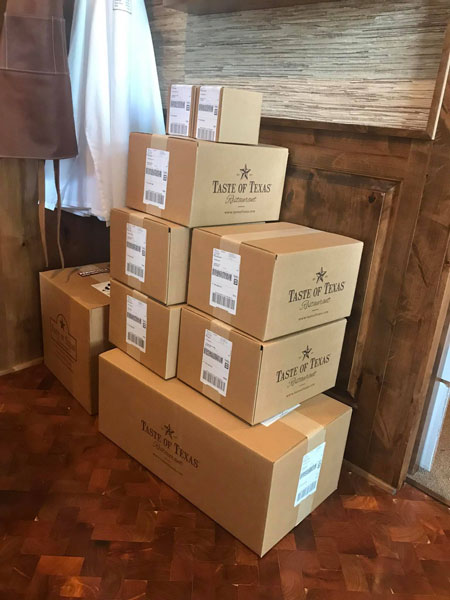 Taste of Texas currently utilizes Bigcommerce and a Houston storefront – their Grill-At-Home Store – to sell their award-winning products. They proudly fulfill orders in-house at their one warehouse that expands into neighboring spaces during the holiday season. They also offer a BOPIS option for customers where they have implemented a Webhooks integration with BigCommerce to cancel these orders in Ordoro to route fulfillment to the retail storefront.
Taste of Texas ships their orders via FIFO workflow while leveraging FedEx to deliver 99% of their shipments and USPS for the last 1%. They ship mostly to business and residential addresses through FedEx Ground and FedEx Home Delivery as well as utilize the FedEx Dry Ice feature for shipping perishables. Their peak season occurs between Thanksgiving and Christmas.
During their peak season, they cannot afford any fulfillment errors and that's why "it's so helpful to have Ordoro's automation features and integrated template because [our order volume] increases exponentially," said Kristin Blackford, Director at Taste of Texas.
Challenges they had before Ordoro
Before Ordoro, Taste of Texas was manually fulfilling orders and printing shipping labels through FedEx Ship Manager. Their team was spending seven hours a day on these tasks as well as two hours making personalized notes during the holiday season. This monotonous, manual workflow was filled with printer issues, mistyping, data entry errors, and exhausting hours. "It was a disaster. It worked when there were 50 orders but not when you have 1,000+ orders coming in daily," said Kristin.
How did Ordoro help?
Taste of Texas started using Ordoro in 2011 — one year after we released the first version of our software. We've had the privilege of growing with Taste of Texas over the years and consider them to be a crucial partner in shaping Ordoro into the solution you see today.
So, what aspects of Ordoro have helped Taste of Texas the most?
Custom Features and Enhancements
Ordoro encourages feedback from anyone that comes in contact with our product, whether it be customers, partners, vendors, or advisors. We've found that external input is extremely important when it comes to ensuring Ordoro is continually progressing and iterating to be the best software on the market.
That being said, Taste of Texas called upon Ordoro to help solve two additional operational challenges:
Creating a custom template for printing labels, packing lists, and personalized notes all on one sheet
Allowing companies to purchase corporate gifts for their employees and send the items to multiple addresses
Bound and determined to fulfill these requests, the Ordoro product team got creative and not only built solutions for Taste of Texas, but were also able to productize these enhancements and add them to our platform for other enterprise Ordoro customers to access.
Custom Template for Printing Labels and Packing Slips
For this project, Taste of Texas first shared this mockup of what they were looking for in this all-in-one sheet: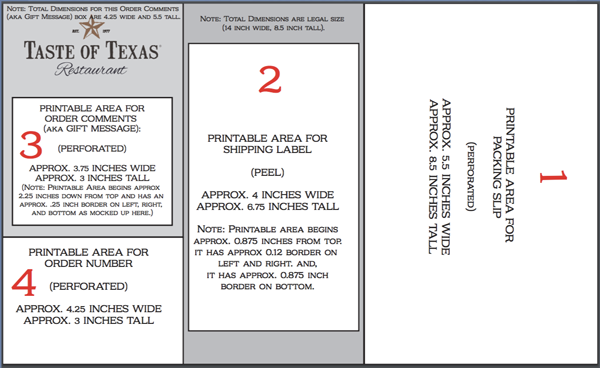 Taste of Texas was also working with custom label manufacturer Chicago Tag and Label to have the specialty paper blanks produced. We worked closely with both parties and were able to create a custom template in our software that not only prints perfectly on the proprietary paper, but also has built-in logic to automatically handle various gift message scenarios. "We were really blown away [by the dedication of the Ordoro team], they took our requests very seriously to the point of purchasing [an identical laser printer to ours in order to test properly] — ensuring the integrated template was exactly what we were looking for," said Corbin Blackford, Taste of Texas General Counsel and Director of Business Development.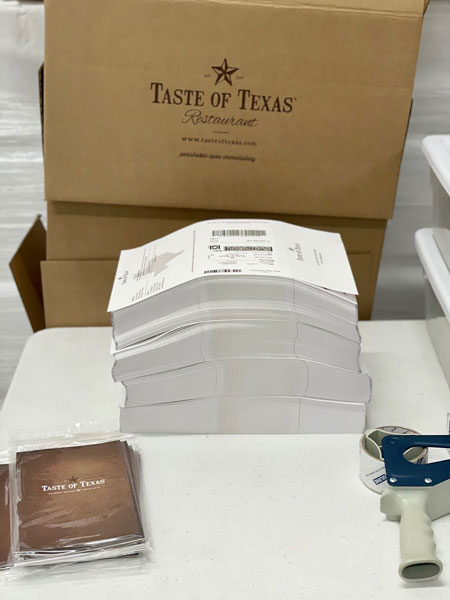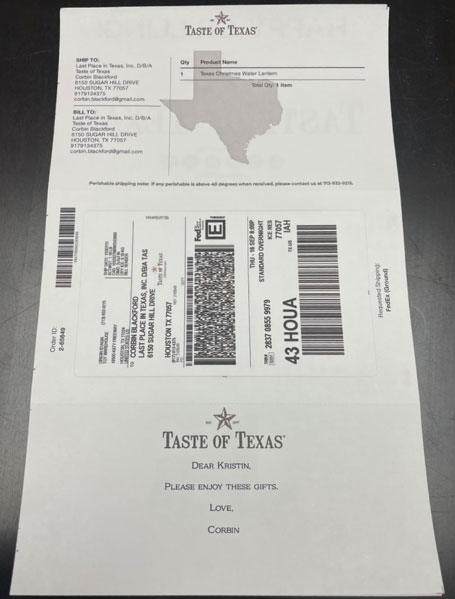 Here are some additional highlights from this project:
An adhesive-backed shipping label, perforated packing slip, and perforated gift message card were all integrated into one magical sheet of paper to be printed from a single printer. Before this, those documents were all printed separately on multiple printers which caused a collation nightmare for Taste of Texas' fulfillment team.
We built in a default "Thanks for your order!" note if the gift message was left blank and being shipped to the bill-to address.
A behind-the-scenes custom packing list engine was built to support the rapid creation of unique layout requests from other Enterprise Ordoro customers.
After two years of usage, Taste of Texas found ways to make the sheet even more efficient and sent in a request for some layout alterations. We were able to rapidly tweak the template to fit on new custom paper they had produced thanks to the aforementioned custom packing list tool.
Corporate Gifting Workflow
Taste of Texas wanted their customers to have the ability to ship numerous products to different locations all from the same order — a feature that's particularly handy for corporate gifting.
Here's an example scenario:
"I'd like to add 18 steaks to the cart and each should ship to a different person. I don't want to do 18 separate orders."
Ordoro was able to solve this issue by identifying an imported order that has multiple ship-to addresses and from there automatically creating a new order for each shipping destination.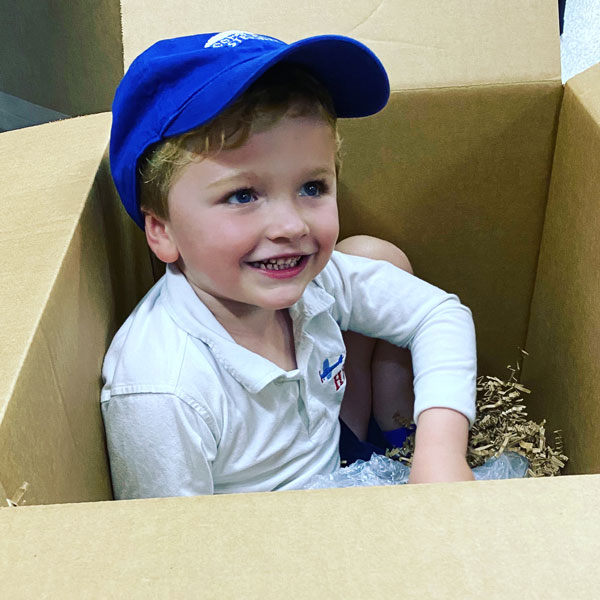 Overall, the solutions Ordoro has been able to provide "enables us to work on digital marketing, e-blasts, customer service, operational workflows, as well as ensure our team has everything they need," says Kristin. Ordoro is proud to give Taste of Texas the confidence they need to run efficiently and accurately, allowing their time to be spent on other aspects of their business.
In closing, Taste of Texas has expressed that without Ordoro they would've hired an extra employee solely for the purpose of printing shipping labels. Ordoro's automated shipping features and integrated shipping template, not only saved them time, but also they have saved a significant amount per year in labor costs. "We couldn't have grown 250% compounded annually without the automation features that Ordoro has provided," said Corbin.
Kristin added, "We're able to take care of [our team], keep our heads above water, and see our families during the holiday season because of Ordoro."