Customer Spotlight:
Ben Kweller
Customer Spotlight:
Ben Kweller
By definition, an entrepreneur is someone willing to start any sort of enterprise, regardless of the intimidating risks involved. Who better to live up to that definition than a singer, songwriter, musician, patent owner, startup founder, and father? Meet Ben Kweller.
Music was the first spark to Ben Kweller's entrepreneurial spirit, and it was ignited by his father. When Ben was around seven years old, his dad introduced him to the drums, teaching him basic, rhythmic patterns. For around a year, the two played nine or ten songs when he got home from work, gradually exposing Ben to hits by Jimi Hendrix, The Beatles, Nils Lofgren, and The Hollies, many of whom became inspirations.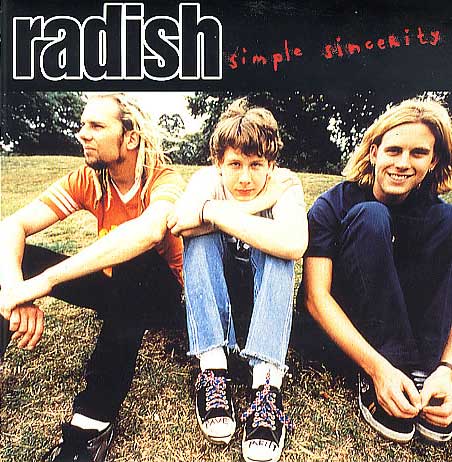 "That was how I got bit by the bug," said Ben. "Then when I was eight years old, I learned a few chords on the piano and started writing songs. 'All You Need Is Love' by the Beatles is the song that made me want to write songs. I got a guitar for my tenth birthday and learned a few chords. Then in '91, I discovered Nirvana, and they're the reason I formed my first band. From there I kept writing songs and never looked back."
Radish, Ben's first band, was formed in 1993. Quickly fast-forward a few years to '96, and they were signed to Mercury Records, who released their first major album, Restraining Bolt. But at the age of fifteen, Ben found his fate guided by higher-ups. The label made decisions for him on all matters. It was as if his musical style and appearance, even his future, was in their cash-concerned hands.
"One day, the publicist brought me into her office and said, 'Ben, you keep dying your hair a different color each week! Please, please, please stop doing this. Stick with one look. We are spending too much money on press photos and it's driving me insane!,'" recounted Ben. "I remember thinking, 'Sorry. I wanted my hair to be purple this week.'"
Eventually, the band disbanded, and Ben began making inroads into solo work. In the early 2000's, he signed to another prominent label, ATO Records, and released three records; Sha Sha, On My Way, and Ben Kweller. Each was stylistically unique, never quite slotting him into a specific genre. And it was completely intentional.
"Like most people, I've changed over the years and gone in and out of different phases. But I think the core personality of who I am is the same today as it was when I released my first solo record, Sha Sha, back in '01," said Ben. "I love juxtaposition and mixing and matching random things. I've always sort of mixed it up. I remember purposefully making Sha Sha a very random mix of styles, almost like a mixtape, mainly because I want to set myself up to make whatever music I wanted in the future."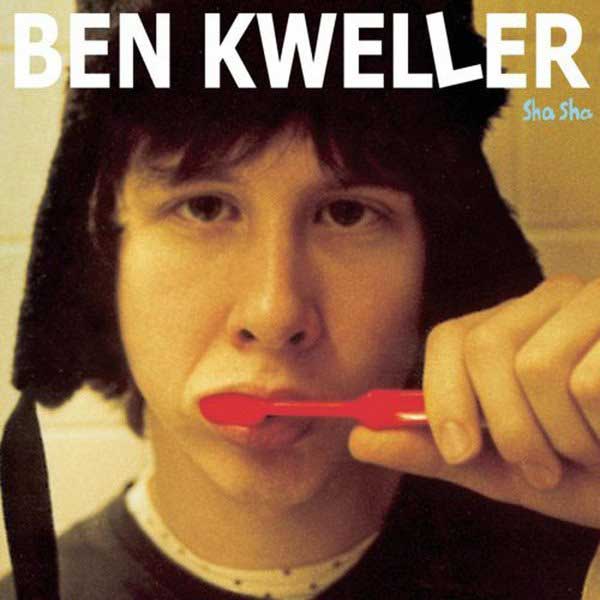 And he did change it up. In 2009, he published Changing Horses, an album with a distinctly country approach that raised eyebrows. A guy suddenly taking the country road, who many had categorized as "indie rock," was surprising. But in reality, Ben wasn't pursuing anything - it was simply an inspired album consisting of "a batch of country songs with pedal steel."
Taking his independence a step further, Ben launched his own record label, The Noise Company, in 2011, which helped to get his fifth album, Go Fly A Kite, off the ground. The mission was straightforward: build a label that allows creatives like himself to pursue their artistic passions without sacrificing their own authenticity.
"I've been around the block enough with different record companies and executives who've made decisions on my behalf that are big decisions for me," said Ben. "And I look back on the decisions of these people—they're not even in the music industry anymore—and think, 'Do you still remember making that decision for me?' This is my life. That's why I always tell young artists coming up to stay true and make the music you want."
Over the course of Ben's two decades in the music space since '96, much has changed. The old way of marketing your music has made way for the web. Blitzing telephone poles with a staple gun and an arsenal of fliers will always be a tried and true way of getting the word out, but the move to .com's signaled a big adjustment from the traditional methods that had existed for decades.
"It's all changed hugely, just from what I've seen," said Ben. "I got my first record deal in 1996, and, even before that record deal, there was no Myspace or anything like that. Marketing your band was Xeroxing fliers, getting the staple gun, and stapling telephone poles, hoping they don't get ripped off or rained on. That was the extent of it, and we had a mailing list - names and addresses. It was all snail mail. Everything was hard mailers."
The telephone pole is still important, though. Not for its wooden surface, but for the internet fiber it can hold. Since launching his first website in the early 2000's, Ben's experience marketing and selling his music online has been about as diverse as his musical styles. He's worked with a variety of online platforms over the years, ranging from GoLive and a home-grown Drupal website, to a brief stint with Wordpress and, currently, Shopify.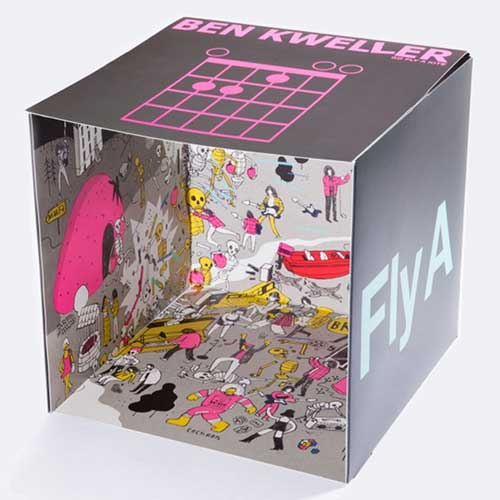 He's been marketing and selling online since the worldwide web's wee beginnings, and the benefits of a webpage were pretty clear from the get-go. By no means was it as sophisticated as we see nowadays, but it immediately showed the easy engagement and effective selling that were in store for online stores.
"Way back, a friend of ours was an Internet guy and he set up this janky website," said Ben. "But what was great about it was the message board component. That was the lifeblood of the whole thing. It built a community where the kids could reply and communicate. I guess we were selling stuff, but it was just like 'new CD, $20, send check or mailing order.' It was so crude compared to now, but it worked."
Every coin made from a record sale has two sides - a creative one and a business one. While creative passion is essential to the music's success, there's another machine behind the music that requires just as much day-to-day entrepreneurial talent.
These days, most music-craving consumers delight in the instant gratification of streaming and downloading tunes, but there will always be a market for the glossy sounds of a vinyl record. In addition to offering his music on streaming services, Ben has tapped into that hard-copy market. He sells his own physical records and merchandise directly to consumers - an opportunity that may not have been afforded to him had he been signed to a cost-controlling label.
That said, an obvious hurdle involved, as any e-retailer knows, is getting product to the customer's doorstep. For Ben, the solution aligned with his policy on music: do it exactly how you want to, the way you want to. All of The Noise Company's fulfillment is done in-house. Its workers? Friends and family. Its storage facility? The garage. He receives orders through his website, www.benkweller.com, picks and packs them, slaps on a shipping label, and waves them goodbye.
All self-reliance aside, getting by with a little help from your friends, whether they're human or technological, is always useful. That's where we come in - Ordoro's shipping and inventory management app is a tool allowing e-retailers to efficiently handle their entire fulfillment operation.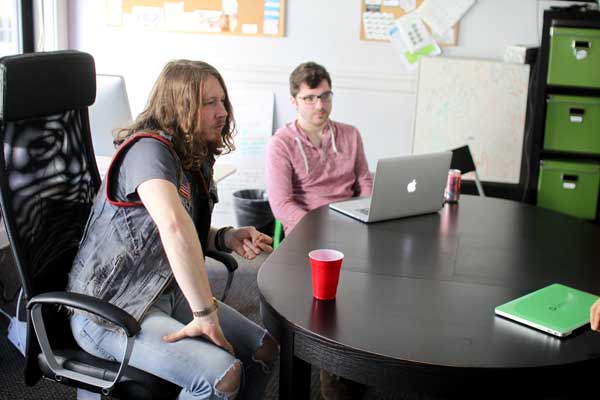 "Throughout the sixteen years or so of running websites, there's always been the same issue of how do you deliver physical product to your fans in the easiest, most efficient way," said Ben. "I found Ordoro and it's been by far the best answer to the problem that we've ever had. We instantly fell in love with the integration and the way it streamlined our whole fulfillment process. Early on, I had some questions and phoned in to tech support. The Ordoro technician answered all of my questions and was super smart and helpful."
Ben's enterprises aren't restricted to tunes, either. On an unsurprisingly-hot summer's day in Austin, Texas, he and his wife, Liz, purchased a circular horse trough, filled it up with water, and let their kids swim in it. After getting into the trough themselves, an idea bubbled up - why not turn this into a filtered swimming pool for urban dwellers with little space?
"We looked into it, researched different sand filters, went to pool stores, and I basically rigged together this way to connect the sand filter filtration system into these metal horse troughs," said Ben. "We thought this would be such a cool product for people on rooftops in places like Brooklyn, San Francisco. So, urban pool began development."
It's clear that independence and authenticity are at the core of Ben Kweller's identity. Over the course of his journey so far, he's had an assortment of roles and titles, from promising 15-year-old rock prodigy to business owner, label founder and patent-wielding parent. But those two principles have been integral to everything he does, most especially music.
His mentors—artists like Neil Young, Kurt Cobain, and Bob Dylan—all crafted their music their own way on their own terms. Call it a nod to the independence of punk rock or a desire for control over his creative handiwork, Ben's music, along with all of his other endeavors, will always be his own.
"Since my music has always came from this deep, personal place, it's kind of sacred to me," Ben said. "I just feel like you have to stay authentic and true. If you aren't making the music for you, you're the one that has to live with it forever. The music lasts long after you're gone. It's better to be you and true."