Customer Spotlight:
WallsNeedLove
Customer Spotlight:
WallsNeedLove
A blank wall is an opportunity. Like an empty page, a full sandbox, or an unused website domain, it's a chance to create something uniquely your own. That's the idea behind WallsNeedLove, an online business devoted to bringing creative design to walls.
But not all opportunities are easy to spot. Sometimes it takes a little old lady to point them out.
The Writing on the Wall
A hallmark of American commerce has all but faded away. One by one, businesses flee it, it's doors are shuttered, and another concrete-commerce-center is abandoned. In 2008, Ali Abrahimia, founder and CEO of WallsNeedLove, saw the writing on the wall, and it read, "Why sell in a mall when you can sell on a dot com?"
The writing had been on the wall for quite a while, though. Year after year, he'd hear market gurus preach about the rise of online sales at the expense of traditional retail sales. Yet day after day, he operated a mall kiosk in Nashville, the Music City, selling customizable car stickers to mall vagrants.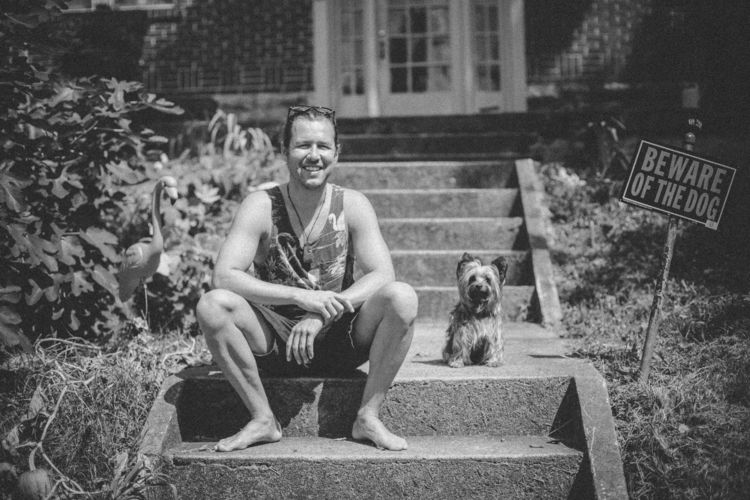 Then a little old lady popped in one day with a request that brought Ali's stickers from the window to the wall. She demanded a sticker emblazoned with the words "Grandchildren welcome, parents by appointment." And it wasn't for her 20 year old Cadillac—it was to adorn a wall in her home.
Ali obliged, whipped it up for her, and realized wall stickers were a completely, if not more, viable product to sell. Walls are everywhere. They're flat and void of any personality, yet they surround us in the most personal of spaces: our homes. They were a perfect opportunity for his personalized stickers. And thanks to the fact that both are created with the same vinyl cutter, he could turn his kiosk into a double-edged, sticker-producing sword that sold car adhesives and wall decals.
But the addition failed to turn the heads of mall wanderers; it only made them tilt in bewilderment. That's when Ali decided to ditch the mall and go AWOL. It was time to move onto the worldwide web. An online business based entirely on wall decals was just one of his sticker-inspired ideas thrown against the wall. And it stuck.
A Product That Sticks Out
Newly-created WallsNeedLove gained as many sales as that old kiosk in as little as two months. Two things were rapidly confirmed; ecommerce was definitely the way to go, and custom-designed wall adhesives were great at un-sticking wallets.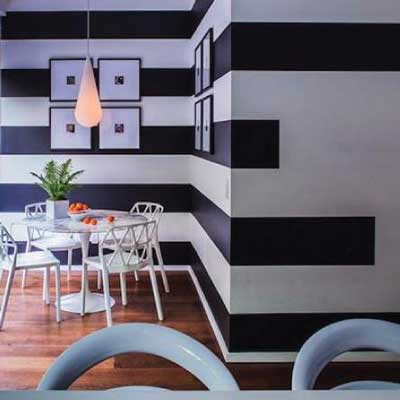 The stickers became more sophisticated and diverse over time. Instead of customizing, WallsNeedLove developed sticker designs in-house and from various artists, using two different materials—vinyl and fab-tac—to produce the actual adhesive.
The vinyl material is typically used for simple, quote-like graphics, or patterns like polka dots. Created by removing negative space, the design is put on vinyl, cut out, and— boom—there's a sticker ready to be stuck somewhere.
Unlike vinyl, which is used once and done forever after removal, fab-tac is a fabric paper composite material with adhesive backing that allows it to be removable and reusable. It's reserved for more complex, printed products, like murals or wallpapers.
The business also expanded beyond the two-dimensional—other home belongings need love, too. After covering basic stripes, wallpapers, and murals, WallsNeedLove most recently entered the home furnishing space, where customers can take artwork and apply it to products like pillowcases, blankets, even headboards.
Where There's a Wall, There's a Way
After experiencing a couple of carts, the business landed on Shopify, and quickly began to sell on marketplaces like Amazon and Etsy as well. Other unique channels were eventually added to its portfolio too, like the app Fancy and niche-specific platforms such as Wayfair whose markets closely align with the product.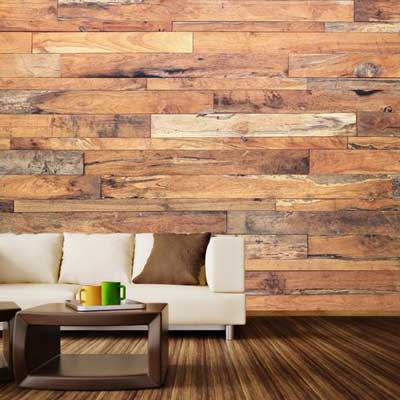 Once orders began steadily coming in, the brand took form, and unparalleled design became WallsNeedLove's mantra. Its decal designs range from cutting-edge to completely off-the-wall. Whatever the taste, it's absolutely essential that each piece meets the brand and customer's stylistic standards. The product is nothing without it.
For validation and inspiration, sales are an obvious indication of a successful design and product, but social media—Pinterest and Instagram especially—provides the means to pick up on popular styles or trends to pursue. WallsNeedLove carefully curates all of its social content, using each platform to engage and community-build, but also to test.
Their team has expanded considerably, especially in recent years as it rides the coattails of ecommerce's rapid growth and growing consumer demand for personalization. Ten employees, who are more like family members than co-workers, whizz around its busy Nashville office and jam-packed warehouse.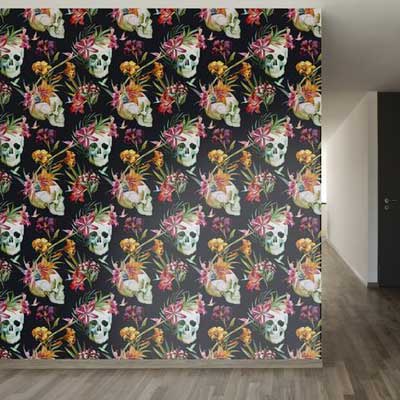 The production tools to get the job done have had some additions to their team as well. Ali's good 'ole vinyl cutter is now joined by another of its kind, and a total of six printers make up the business' artistic arsenal, cranking out an ever-growing amount of orders.
Some of their tools are made of zeros and ones as well. WallsNeedLove uses Ordoro to streamline their dropshipping workflow. By building integrations between Ordoro's API and their suppliers, WallsNeedLove is able to seamlessly communicate with its dropshippers, automatically relaying order information to and from, like shipping details and tracking information. Plus, they're able to rapidly expand the number of products in their catalog without having to tie up cash buying inventory or stocking it.
Breaking Down the Walls
In most cases, an online store is simply another avenue to transact with customers. A merchant buys, then sells, and makes some cash. But WallsNeedLove doesn't quite fit this bill. They aren't money-swappers. They're a community centered around artistic passion and expression.
The ABC's of WallsNeedLove's business model—artist, blogger, and customer—provide it with a community where everyone benefits. These aren't partnerships where it's like talking to a brick wall. Each piece is part of an ecosystem that works together to turn one's home into one's own.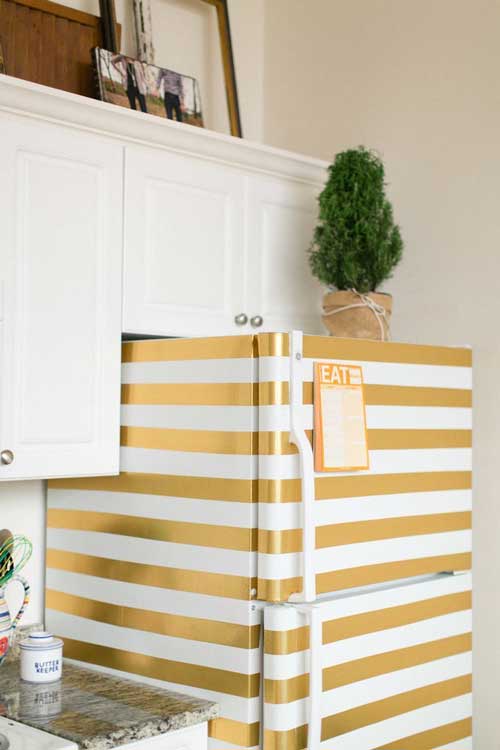 Given the brand's emphasis on design, artists are an essential, invaluable part of the business. Through a friend of a friend, mentions on a blog and social media posts, research, or direct contact, WallsNeedLove recruits and contracts top-tier artists who generate work that matches its customers' tastes. They send their work over, WallsNeedLove produces it on its products, and the artist gets a cut of every sale that features their creations.
Stellar style is one way to market a product, but sometimes words do the job just as well, especially when they're on other domains. A fundamental part of WallsNeedLove's success is its network of bloggers. Outreach to content creators in home design has proven amazingly useful from the get-go, with popular bloggers experiencing, praising, and—most importantly—getting the word out about the product.
And then there's the customer, the very reason for all of this. Community isn't lost on them either. As they personalize their homes, proudly inviting friends and family over for a visit and sharing their handiwork on social media (just check out #wallsneedlove), they're introducing WallsNeedLove and the artists to their own personal community.
Walls Need Love
WallsNeedLove isn't just a business; it's a mission statement. That last word in the company name is taken seriously. At its core, WallsNeedLove is an appreciation of art and a commitment to expressing it on whatever surface possible.
What better place to apply it than that bland, blank canvas of a wall? With its origin as a kiosk aiming to bring a personal touch to our four-wheeled friends, WallsNeedLove has gone from the garage to the home with the very same mission. And that's exactly where the heart is.