Monitor Your Metrics with Advanced Analytics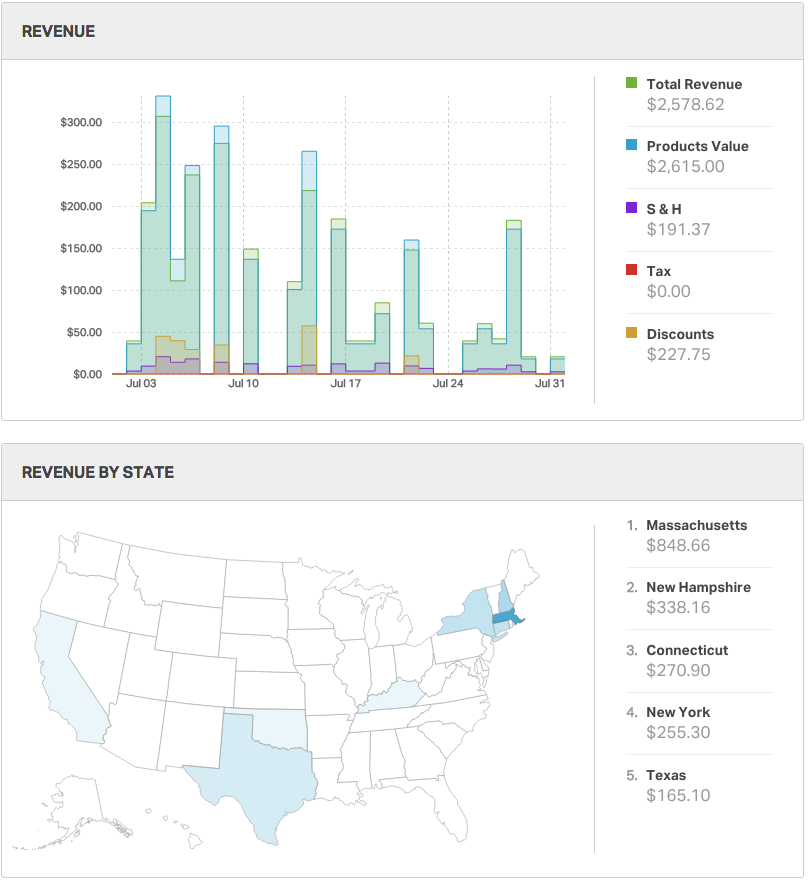 A Full View of Your Financials
View total revenue and total costs across your entire business over any period of time
Segment revenue data by each of your sales channels, and set date ranges for a closer look
See just how much you're spending in total on shipping and handling
Track the total amount spent on taxes and discounts
Pinpoint regions and states with significant sales volume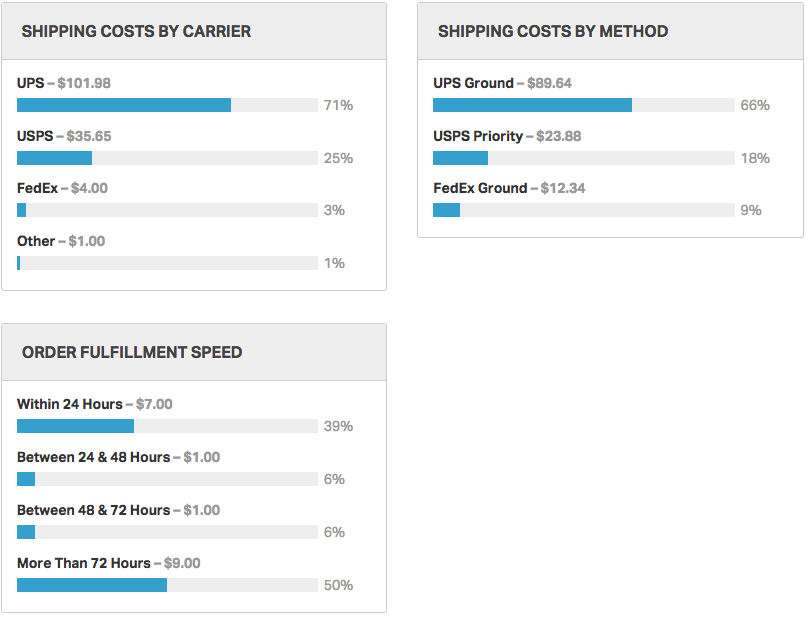 Analyze the Effectiveness of Your Shipping
Take a look at your total shipping costs, and break down expenses by carrier
Filter through your dropshipping suppliers to gauge their performance
Go a step further — split shipping costs by carrier method used, like USPS First Class or UPS Next Day
Watch how quickly orders are fulfilled by tracking order fulfillment speed
Figure out which carriers are meeting your standards when it comes to costs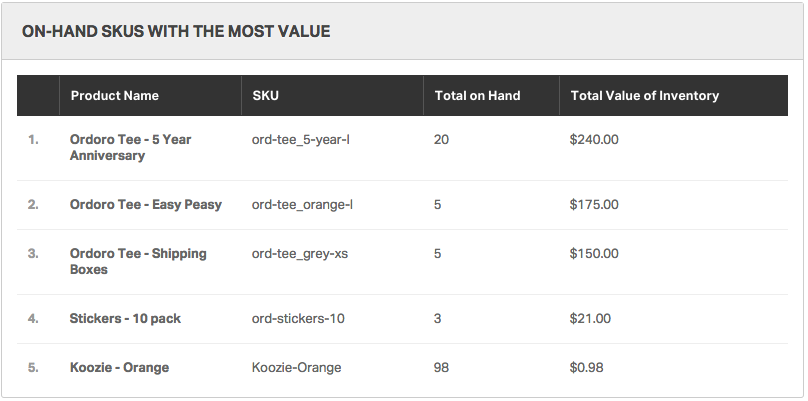 Better Manage Your Inventory
Understand exactly how much of your cash is tied up in inventory
Slice and dice inventory data by product supplier
Identify the products sitting in your warehouse that are most expensive
Find out which products are getting off the shelf quickly and which are collecting dust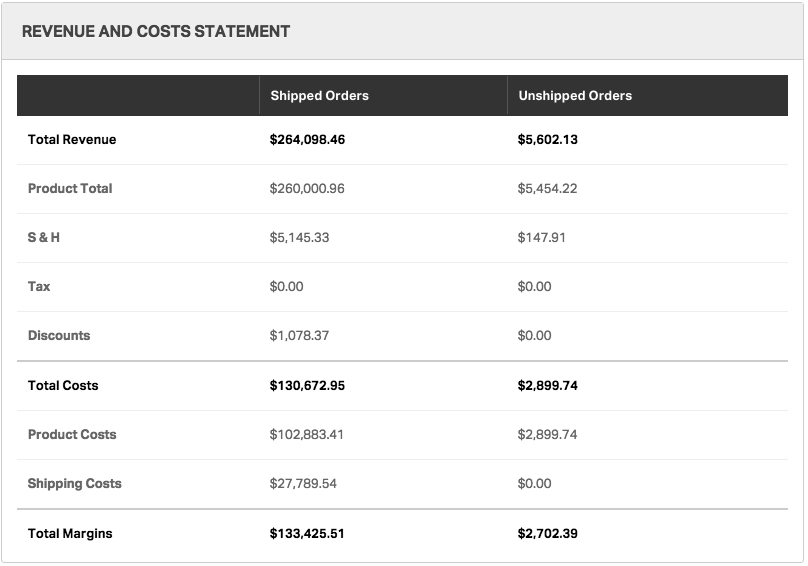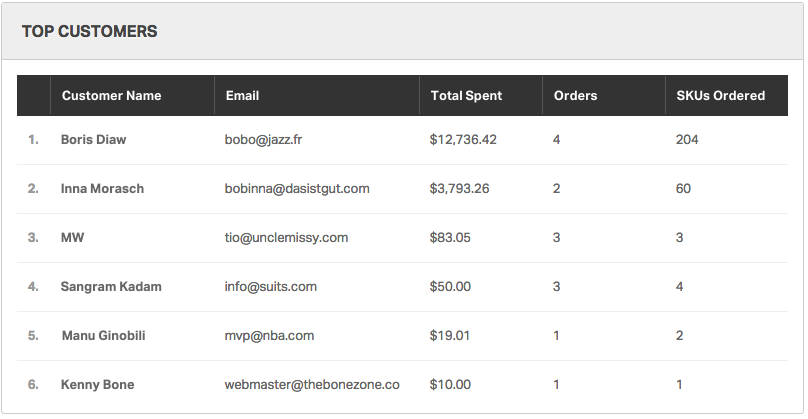 Note: For Amazon orders, we do not display email addresses, as we do not receive that info. For customer names, we only show what's in the Ship-To address, which is required to create a shipping label.
Understand Your Overall Performance
Get a look at your profit margins in a revenue and cost statement
Determine which sales or supply channels are pulling their weight in revenue
Discover who your top customers are
Identify the best and worst performers of your product portfolio
Try us out for free
Are you ready to make your life easier? Give Ordoro a spin for free for 15 days.