Rafi Nova and The Timroon Group
Meet Rafi Nova — a fashion accessories brand that, during the pandemic, made a complete 360° flip from producing purses to facemasks. Now, meet The Timroon Group — a 3PL that helps established brands make better products like bags, consumer packaged goods, homewares, and accessories.
What do these two companies have in common? They're both owned by the Goldstein family and they utilize Ordoro to manage their shipping and inventory across multiple sales channels.
Using Ordoro Since: 2020 · Switched From: Shipstation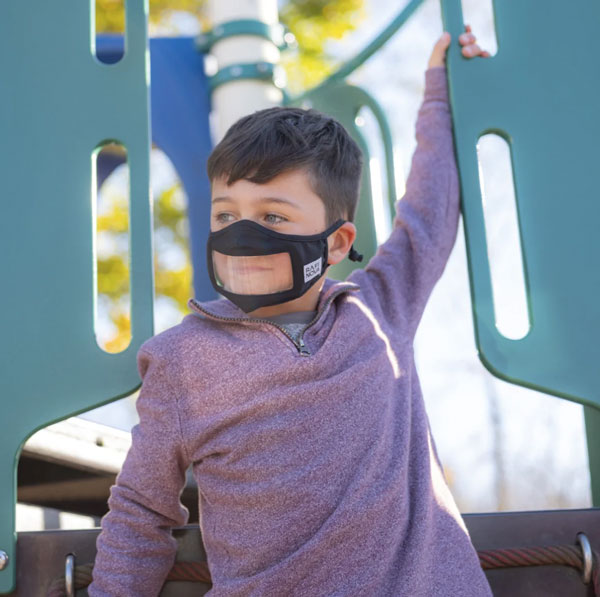 Company Stats

Industry:

Accessories and Apparel

SKUs:

8,800+ (across both companies)

Sales Channels:

Shopify and Amazon

Employees:

13

Websites: www.rafinova.com and www.timroon.com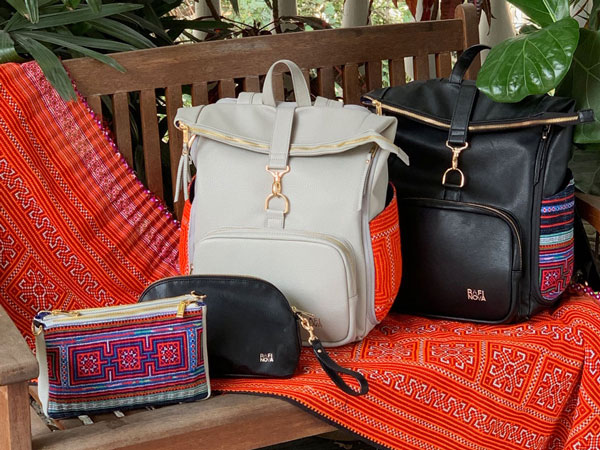 Company Info
Established in February of 2020, "Rafi Nova is a family adventure accessories brand that builds products to give confidence to parents who 'bring the kids,'" as they travel the globe. They're family-owned and prioritize supporting ethnic women artisans to upcycle remnant fabrics that would have been discarded to create their accessory products.
Soon after Marissa and Adam Goldstein started the company, our world entered into the COVID-19 pandemic! To better serve the demands of their community, Rafi Nova redirected their factories to mass-produce facemasks — donating more than 300,000 masks to organizations and front-line workers!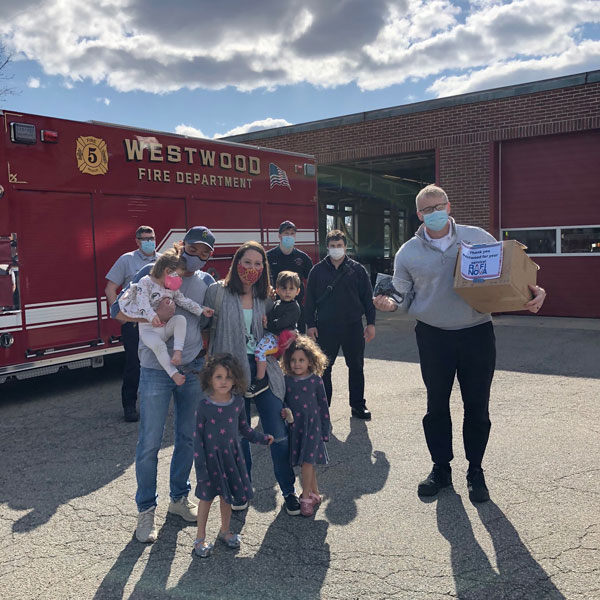 If you thought they weren't busy enough already, just wait! After implementing Ordoro in August 2020, Adam decided to expand their business further by establishing a 3PL named, The Timroon Group — "A full-service manufacturing firm that helps established brands, enterprise companies, startups, and entrepreneurs make better products." The Timroon Group was founded to help small businesses access large factory services by moving American manufacturing companies into Vietnamese factories.
In order to keep up with their ever-expanding businesses, the Goldsteins leaned on Ordoro to manage all of their shipping and inventory across multiple sales channels for both companies.
How do they fulfill their orders?
Keeping up with one company is hard enough, but imagine trying to manage that as well as a 3PL with multiple different clients. Thankfully, Ordoro has been able to provide this team with software that can manage their many moving parts, all in one place.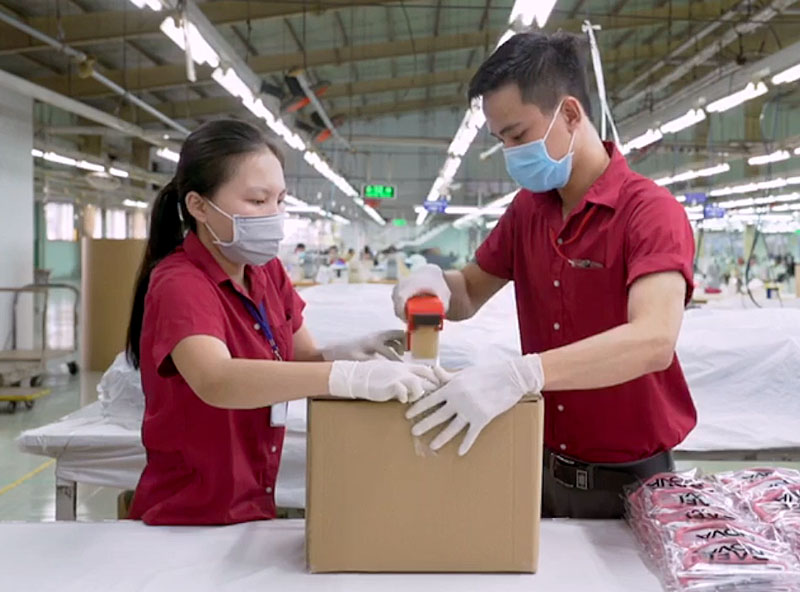 Let's break down their setup:
Rafi Nova currently sells their products on Shopify as well as in a Shopify POS-powered brick-and-mortar storefront located in Needham, Massachusetts.
Their 3PL company — The Timroon Group — imports orders from their clients' sales channels, which currently include Amazon and Shopify webstores.
As far as shipping carriers go, Victoria Ward (also known as The Wizard, The Problem Solver, and the Guru at Rafi Nova), shared that throughout their businesses they mainly utilize:
USPS a majority of the time (for packages less than 1 lb)
FedEx (for specific package weights due to cost)
Having the ability to access different shipping carriers and shipping rates is incredibly important to Rafi Nova and The Timroon Group considering their huge fluctuations in order volumes. Here's a snapshot of this year's order volumes:
Rafi Nova Order Volume
January 2022 — 2,000+ orders
May 2022 — 150+ orders
All Sales Channels Order Volume (Rafi Nova + 3PL Clients)
January 2022 — 11,000+ orders
May 2022 — 2,000 orders
As far as production and fulfillment go, Marissa and Adam traveled around the world purchasing textiles from ethnic women artisans in Vietnam when they were first getting started. Marissa and Adam were able to turn these upcycled fabrics into products through a growing relationship with a Vietnamese manufacturer.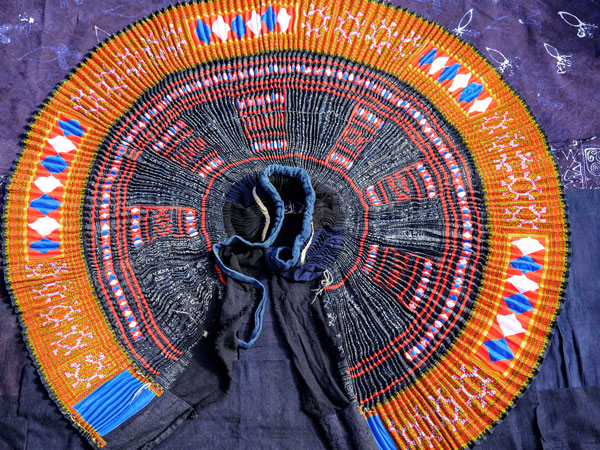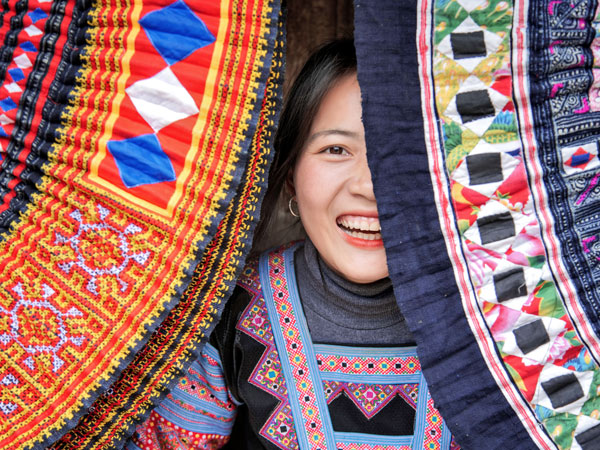 According to Victoria, "the process has evolved and changed many times, but the general workflow is as follows:"
Upcycled fabrics are made into purses, backpacks, masks, and other products in Vietnam
Items are then shipped to Rafi Nova's warehouse in Massachusetts
Some products are finished in-house (reattaching zippers, assembling bundled products, etc.)
Lastly, orders are fulfilled and shipped out of the warehouse directly to their customers
As for The Timroon Group, they were fulfilling orders in-house for their clients while outsourcing production to factories in Vietnam, China, India, and the USA. While both companies had different production models, their warehouse continued to be a centralized location for both businesses when it came to fulfillment. Over the years, this hub has had a couple of operational overhauls.
Victoria explained that the warehouse is organized into zones and "each zone represents a different company." In order to encourage efficiency and reduce human errors, their fulfillment team "will work from one zone to the next instead of running back and forth between them all." They start by printing all the shipping labels for one company, fulfill all of those orders, and then move on to the next company and zone. Victoria expresses "some warehouses may do it differently, but this works best for our very small crew."
Challenges they had before Ordoro
Before Rafi Nova discovered Ordoro, they were utilizing Shipstation to run their business. Although this platform initially worked for their team, over time they found that Shipstation was "very difficult [software] to work with." Victoria expressed that their seasonal student-workers had difficulty using the platform. "[I felt as though our students] needed a background in shipping software" to "even figure [Shipstation] out." As their business experienced large increases in order volume, finding a simple interface became one of their main priorities while searching for a new solution.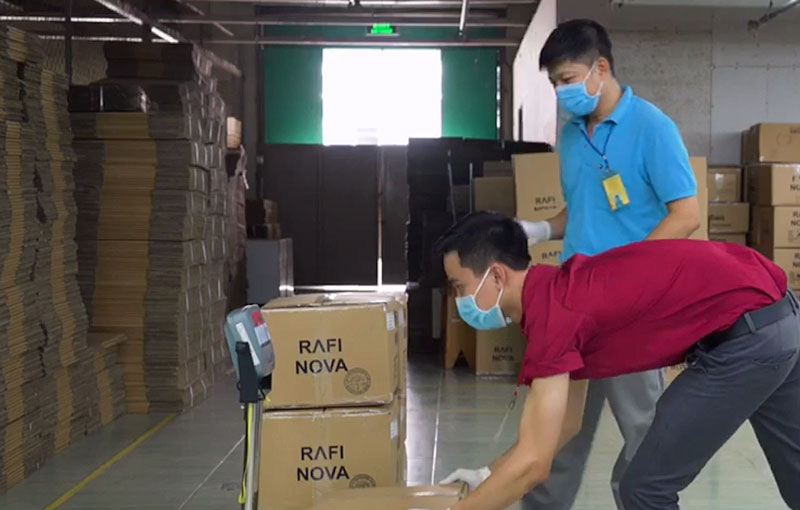 Comparing Ordoro to Shipstation
"Overall, I like [Ordoro's] customer support better [than Shipstation]."
"Shipstation had very long call wait times," whereas Ordoro was 1.9x faster at responding to customer requests than the average of 1k SAAS companies in 2021.
There was a lot of red tape around utilizing Shipstation's software in non-standard ways. A common theme regarding the responses Victoria has received from Shipstation was, "you just can't do that."
Ordoro's support team is "very creative with their problem solving, they too use the software in non-standard ways sometimes to solve problems and that has been refreshing."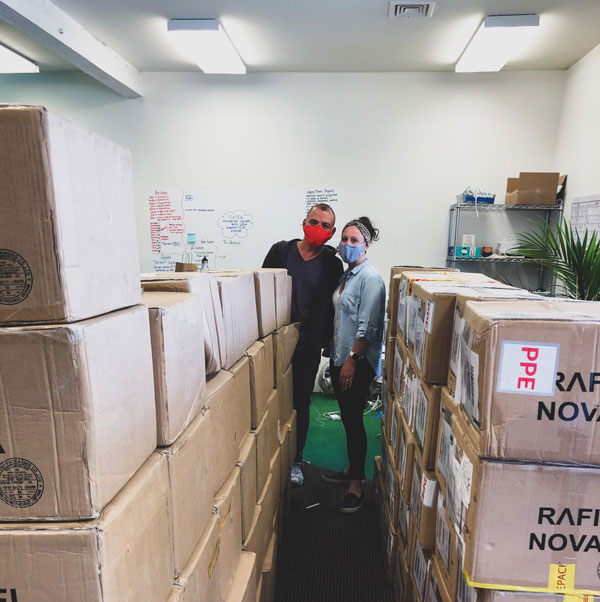 "When we scaled rapidly from a garage to a warehouse and a storefront, [another] one of the biggest struggles was managing inventory on a rapidly changing product." So, the search began for inventory management software. As they looked at the different options on the market (like Fishbowl), Victoria found that these solutions "were great if we had 10 warehouses and needed to move pallets of goods — none of which was applicable for our size."
In the end, Rafi Nova identified that they didn't just need an inventory management platform, "we needed an inventory and shipping combined system." And when Rafi Nova discovered Ordoro, Victoria stated that "yes, THIS is what we need!"
How did Ordoro help?
For Rafi Nova, a company "doing direct-to-consumer, small-to-medium scale, with high product diversity — [Ordoro] was the perfect" solution, allowing their business to track shipping and inventory across multiple sales channels.
A couple of factors stood out to Victoria as they started to implement Ordoro into their everyday workflow, particularly the simplicity, customizability, flexibility, and trackability of the software itself.
Simplicity
As discussed earlier, Victoria emphasized the importance of a simplified interface for her team and — unsurprisingly — Ordoro was able to fulfill this request. "Everyone could work Ordoro," insisted Victoria, any age group she hired had a straightforward time onboarding and utilizing Ordoro's software.
Customizability
As far as flexibility goes, as Rafi Nova grew and established their 3PL (The Timroon Group), Victoria and the team continued to manage all of their growing sales channels and inventory under one account in Ordoro. Our platform was able to help them manage all of these moving parts with our sales channel filtering, automation rules, product tags, and shipping presets. Not only was Ordoro able to keep everything organized and streamlined, but Victoria says that they "were [also] able to scale up [on] how much we [could] process in a day." Now that's an efficient workflow!
Flexibility
When it comes to having a very unique business model, finding workarounds and utilizing tools in non-standard ways is a must. Although Rafi Nova was met with a lot of roadblocks trying to find workarounds with Shipstation, working with Ordoro was a different story. Victoria found that Ordoro's own team has figured out ways to push the bounds of the software to help solve problems for other customers — further highlighting its customizable nature. "The flexibility of having SKUs, tags, categories, and sales channels — sortable and separated by — has really let me use the software not necessarily in the traditional intention to solve problems."
Trackability
Trackability within the app was also a huge win for Rafi Nova. Ordoro allows your team to have full transparency of the history and actions taken on each individual order with Order Timelines. "Trackability was a big comfort when we were expanding our staff," it allowed their team to identify who "printed [shipping labels], who made a mistake, what the mistake was, what the history of an order was," and so much more!
Of the many features Ordoro provides, Rafi Nova also utilizes:
Rafi Nova's Experience with the Ordoro Support Team:
Ordoro's Support Team is truly one of a kind. Our world-class team collaborates with our customers to understand their company goals and is well-versed in all facets of our platform. Rest assured that you will always talk to an actual Ordoro employee when you contact Customer Support.
From our discussion with Victoria, Rafi Nova's experience with Ordoro's Support Team has been filled with kindness, knowledgeable employees, and hands-on problem solving. Victoria shared that she is incredibly grateful to us for "being so adaptive and responsive on your tech support team."