Restore Order to Your Returns Workflow
Initiate, manage, and restock returns with ease
Ah, returns — a painful (yet necessary) part of running an ecommerce business. As demoralizing as dealing with returned goods can be, our robust returns module is replete with features that will help remedy any chaos brought to your back-office operations.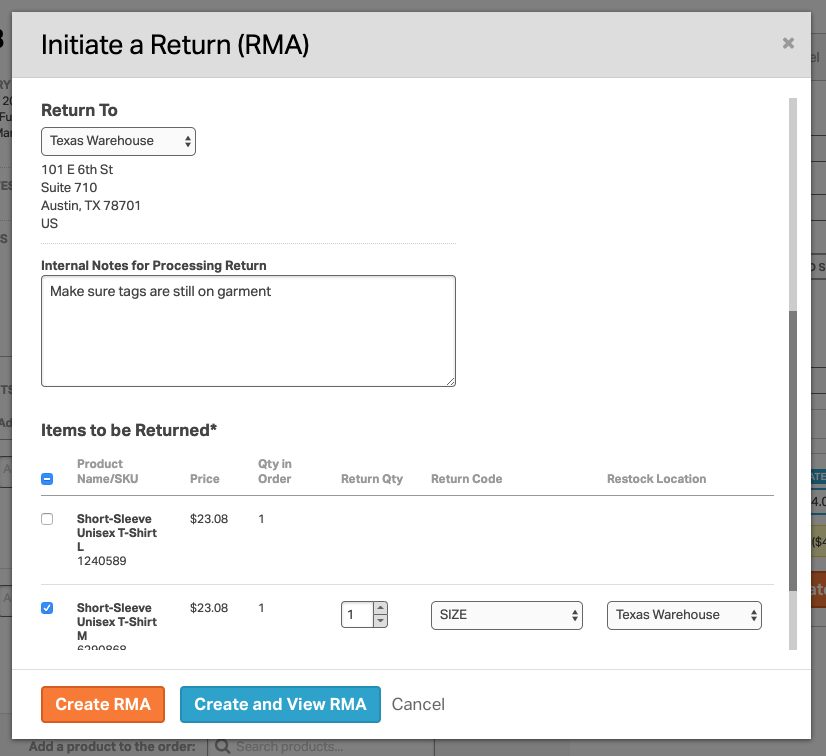 Create and Track RMAs

If one of your customers reaches out to you needing to return a product that you shipped to them, you can create a Return Merchandise Authorization (RMA) directly from their original order in Ordoro. Initiating an RMA provides a record of the transaction and allows you to track the status of the goods being returned to you. During this process, you can select which line items from the original order — and their respective quantities — are to be returned, set return codes for said line items, and choose a restock location for them to be returned to.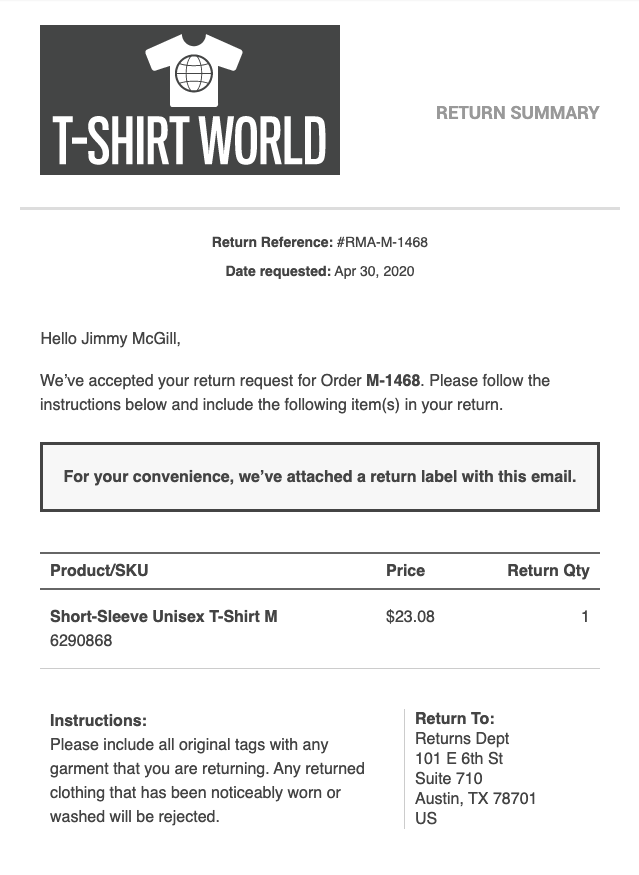 Email Return Labels to Customers

Take your customer service to the next level by providing return labels to your shoppers that need to make a return. Once you've initiated an RMA, it's dead simple to create and email the return label directly to the email address associated with it. Along with the label, the branded email will also contain a packing list of what items need to be included in the return shipment as well as any additional return instructions you'd like to provide.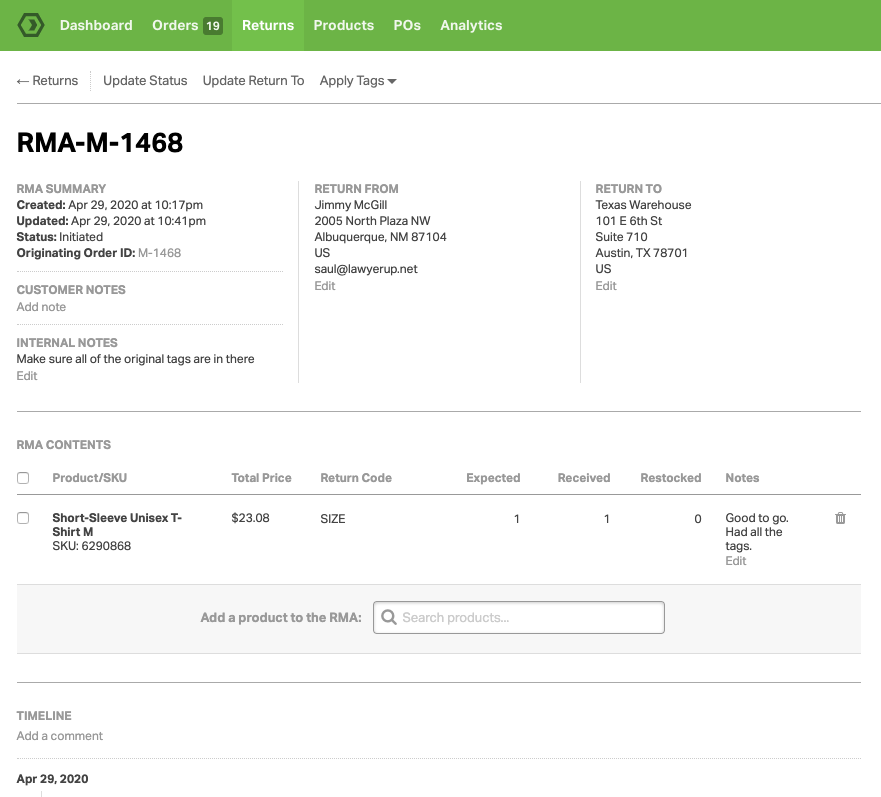 Receive and Restock Items

Once the return has made its way back to your warehouse, then it's time to inspect it and figure out next steps for the items sent back to you. Will they be restocked and go directly back into inventory? Or are some of the returned goods damaged and need to be set aside to be repaired before returning to inventory? This is where the receiving and restocking features of our returns module come into play.
Before sending returned goods straight back into inventory, Ordoro allows you to tally the number of items you've received and denote the condition they're in. This gives you a granular record of where the items in the RMA stand without affecting your on-hand counts. You'll find this feature to be a lifesaver if you have a lengthy refurbishing or repackaging process for your returns.
When you are ready to put the returns back on the shelf, simply use the "Restock" feature and enter the amount you're returning to inventory. Your physical on hand counts will update across all of your connected sales channels in Ordoro.
Both of these features are accessed directly from the respective RMA, so there is no need to navigate multiple tabs or spreadsheets to enter these counts. It's a seamless experience in our system.