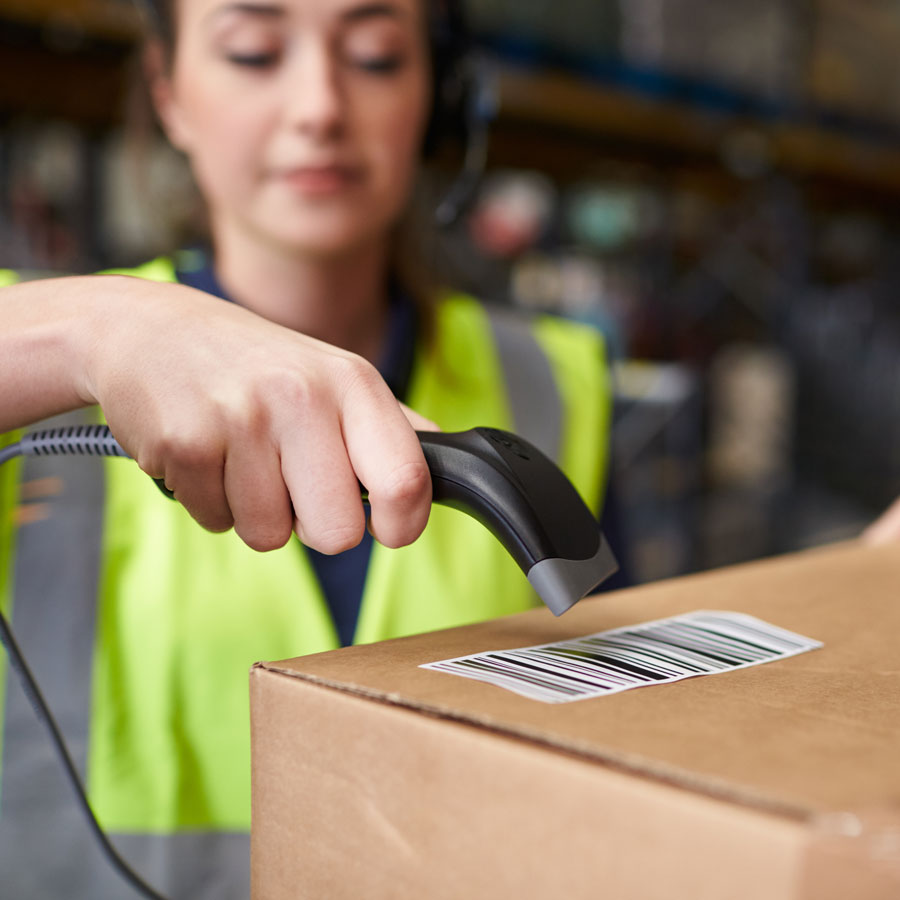 Automatically manage your stock levels with our inventory tracking system
The All-In-One Ecommerce Logistics Platform
Equip yourself with a comprehensive solution
Barcode Generation and Scanning
Raise the bar for stocking and packing
Create UPC barcodes for your products
Scan, set, and search UPC codes for SKUs within Ordoro
Reduce fulfillment errors with our pack and pack barcode scanning workflow
Scan received POs to automatically adjust stock levels
Inventory Management
Stock, sync, and scan.
Automatically track and sync your inventory levels
Create and send out Purchase Orders when it's time to restock
Bundle multiple SKUs into one unit for sale
Use Barcode Scanning to reduce fulfillment errors
Multi-Carrier Shipping
Your workflow, minus the work.
Enjoy heavily-discounted shipping rates via USPS
Ship via any of our integrated shipping carriers like USPS, UPS, FedEx, DHL and Canada Post
Set up your own Automation Rules and Shipping Presets
Print shipping labels in triple-digit batches or individually
Multichannel
We're your operations hub.
Integrate and view all of your sales and supplier channels in one spot
Use our open API to hook up any third-party or custom apps
Manage every aspect of your orders
Establish Supplier Feeds for real-time, back-end communication
Dropshipping
Truly hands-off dropshipping.
Launch a dropshipping operation in a matter of clicks
Tag any product as dropshipped and assign it to a vendor
Choose between automated or manual routing
Activate a Vendor Portal between you and your supplier
Don't take our word for it
Our awesome customers have shipped some really great compliments our way:
"I spent about a month thoroughly searching for the right backend fulfillment software for my eCommerce business. There were definitely some big name guys out there that I considered, but at the end of the day, I went with Ordoro and I'm so glad I did!"

Tina Yarandi
Founder/CEO of Nature's Artisan
"Ordoro continues to add immensely valuable features to an already awesome sales/warehousing/shipping platform. Using Ordoro continues to save us time and money."

Anthony Krize,
VP of GE Holiday Lighting
Inventory Tracking System
Business owners and entrepreneurs will know firsthand that there are a lot of moving pieces involved in running your own business. Between hiring new employees, prospecting for new customers, handling marketing, and much more, there is a lot that business owners need to think about on a daily basis. Therefore, the savvy business owner will always be on the lookout for ways to make their business more efficient, whether by eliminating redundancies or streamlining processes. Whichever route a business owner might take first, inventory can be a great area of the business to focus on. Tools such as an inventory tracking system can make all the difference.
When it comes to options for an inventory tracking system, there are many choices available. Given the range of possibilities, business owners should have a clear idea of what they hope to achieve, so that they know what to look for and can determine which inventory management option will be right for them. Each inventory tracking system will have its own benefits and drawbacks, and no business owner has time to go through and test each system individually.
Of course, good business owners will be concerned about their overhead expenses, and so they might not be willing to spring for a full-price inventory management system without actually testing it first. The good news here is that there is almost always an inventory tracking system free option, such as an inventory tracking system Excel. Excel can make it relatively easy to set up a beginner's inventory management system. Business owners can simply set up different formulas in various cells, input the relevant data, and step back to let the software run itself. However, even though Excel may offer the least expensive option, an inventory management system built in this way won't be able to really provide business owners with the level of detail that they'll need in order to make smart but complex decisions about valuable inventory. Given these shortcomings, it is almost always worth investing in inventory tracking software at some point.
Yes, it's true that setting up a premium inventory tracking system will cost money. However, the results will prove worth the investment. Business owners will be able to save the time and energy that they once used to track arrivals, expiration dates, popular shopping seasons, and re-orders, on top of many other data points. By entrusting this complicated tracking to an automated system rather than handling it automatically, business owners can save precious time as well as labor costs and a higher rate of error. This automation will also free up more time from clerical tasks, so that the business owner can focus on growing their business.
Inventory Management System
Managing inventory is a time-consuming but crucial part of many businesses' success. Luckily, when it comes to finding an inventory management system, there are many options available. Of course, many small business owners still manage their inventory using pencil and paper, but digital options offer a powerful draw. Though change can be hard, business owners need to realize that their most valuable asset is their time, and they need to spend this time wisely - not slaving away over pen and paper when this isn't necessary. When business owners waste precious time managing their inventory by hand, this is time that their competitors are using to recruit customers and get ahead. Therefore, it is critical to consider other inventory management options.
Many small-business owners decide to begin with Microsoft Excel to manage their inventory. This is a good starting point because when it comes to inventory management Excel formulas, this program offers many useful options Using these formulas, it is possible to automate many of the processes that come with effective inventory management. At the same time, though, Excel was not designed specifically with inventory management in mind, so it will not be able to handle every inventory management task that businesses may require. Thus, it will usually help for businesses to eventually invest in software programs that were specifically designed for inventory management.
Much like the case with inventory tracking software, a software program for inventory management will cost money. Despite this, many reputable companies will offer a free inventory management software download, allowing business owners to try out a program before they pay for the whole thing. In this manner, business owners can test different options and see firsthand which inventory management software program is right for them. The savvy business owner can then tailor their inventory management system to meet their needs using an advanced program that will save them a tremendous amount of time.
Inventory Management Software Free
Of course, small business owners are concerned about their overhead expenses, and an inventory management system might look like just another cost. Given this, plus the free versions available to try, it will be tempting to go with a cheap option or even to keep leveraging. the power of a simple inventory software free option. As previously mentioned, when people talk about inventory management software free, this is a great way for companies to get their feet wet. They can figure out what features they like, what features they don't need, and how to save money on software costs. At the same time, though, there are also risks that come with using a free inventory management software open source option.
The reality is that companies will eventually outgrow this type of inventory software. Even though many like to take advantage of inexpensive inventory management software programs, the reality is that these programs are not as powerful as premium options. A free system is not designed to scale with the business; instead, free trials are intended just to provide companies with a taste of what it is like to use the entire program. Eventually, companies that are serious about growth and scaling will simply benefit more from purchasing a premium inventory software manager program.
For small business owners looking for ways to get the most out of their inventory management software programs, they need to be willing to invest first. This means taking the time to look at the various programs available, finding the one that best meets their needs, and investing in it. By purchasing a strong software program that has been designed to scale with their business, small business owners will not have to worry about purchasing a brand-new program every time the company does something new. In the long run, this will save time, money, and training expenses.
Best Inventory Management Software
For small business owners looking for the best inventory management software, they will quickly discover that there are plenty of options available. Moreover, the reality is that there is no single best inventory management software program. Companies' needs will vary from industry to industry, as well as other factors. For example, some small businesses might be looking for warehouse inventory management software, while others might be looking for a simple inventory management software program that can handle other unique needs. Luckily, there are also offline inventory management software free download options. Again, though, savvy business owners should keep in mind that while a free option is a great place to start, this will never provide the same benefits as a premium paid program.
Therefore, small businesses need to keep a few factors in mind when they are looking for an inventory software management program. These factors include what the business requires today, what it might require as it scales, and what automation options are available. For example, a small business that still runs a brick-and-mortar operation will have different inventory management needs than a company that is running a completely online business. Furthermore, a company that operates in the B2B space will have different needs from a company that operates in the B2C space. Therefore, every savvy business owner needs to think about which inventory management software program could work the best for their needs.
Free Inventory Management Software in Excel
There are many small businesses that think they are ahead of the game because they have learned how to create a free inventory management software in Excel. And to an extent, this is true: an Excel inventory template with formulas free download will certainly provide companies with a great place to start. This is already much better than using pencil and paper to track inventory management needs. And for those who are wondering how to create an inventory management system in Excel, this is a relatively straightforward process. For instance, there are invoice and stock management in Excel template options that small business owners might find helpful.
At the same time, though, it is important for small business owners to realize that Microsoft Excel is not a program that was specifically designed for inventory management. Therefore, it will eventually be better for small business owners to invest in a program that has been designed specifically to help them manage their inventory. Having this kind of tool at hand will save a small business owner a tremendous amount of time that they can then spend on other aspects of their company.
Inventory Management Software for Small Business
At first, it might seem like an inventory management software for small businesses is an unnecessary expense. And, as mentioned above, many small business owners will o be tempted to go with a free inventory software for small business options. At the same time, even the best inventory management software for small business free will not necessarily provide the same benefits as a paid software program. Even a simple inventory system for small business will perform better than a free option.
Business owners should also remember that running a small business will always be about remaining one step ahead of the competition, which may include much bigger companies. In order for business owners to manage this, it is important to make inventory management processes as efficient as possible, and this is where an inventory management software tool can be helpful. It is also important for business owners to reach out to trained professionals to see which inventory management software program is right for their needs. Then, they can implement this tool to the best of their abilities, saving a tremendous amount of time and money that can then be invested in other parts of the business.