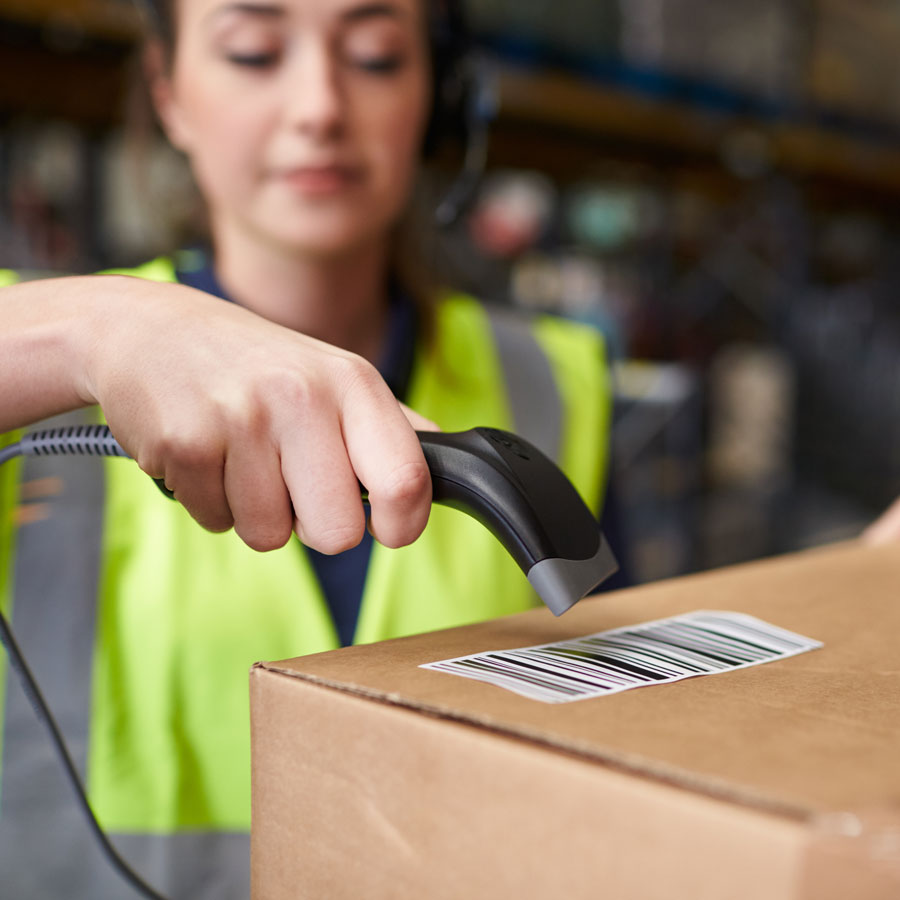 Keep stock levels in sync with our ecommerce inventory control tool
The All-In-One Ecommerce Logistics Platform
Equip yourself with a comprehensive solution
Inventory Management
Stock, sync, and scan.
Automatically track and sync your inventory levels
Create and send out Purchase Orders when it's time to restock
Bundle multiple SKUs into one unit for sale
Use Barcode Scanning to reduce fulfillment errors
Multi-Carrier Shipping
Your workflow, minus the work.
Enjoy heavily-discounted shipping rates via USPS
Ship via any of our integrated shipping carriers like USPS, UPS, FedEx, DHL and Canada Post
Set up your own Automation Rules and Shipping Presets
Print shipping labels in triple-digit batches or individually
Multichannel
We're your operations hub.
Integrate and view all of your sales and supplier channels in one spot
Use our open API to hook up any third-party or custom apps
Manage every aspect of your orders
Establish Supplier Feeds for real-time, back-end communication
Dropshipping
Truly hands-off dropshipping.
Launch a dropshipping operation in a matter of clicks
Tag any product as dropshipped and assign it to a vendor
Choose between automated or manual routing
Activate a Vendor Portal between you and your supplier
Don't take our word for it
Our awesome customers have shipped some really great compliments our way:
"I spent about a month thoroughly searching for the right backend fulfillment software for my eCommerce business. There were definitely some big name guys out there that I considered, but at the end of the day, I went with Ordoro and I'm so glad I did!"

Tina Yarandi
Founder/CEO of Nature's Artisan
"Ordoro continues to add immensely valuable features to an already awesome sales/warehousing/shipping platform. Using Ordoro continues to save us time and money."

Anthony Krize,
VP of GE Holiday Lighting
Ecommerce Inventory Control Tool
Have you ever had a situation where a popular product sells out on your website but you don't actually have enough items to fulfill the orders? If so, you might need quality warehouse inventory management software.
What is an inventory management system? Well, it keeps track of how much of an item you have in stock and how much you've sold across multiple sales channels. This ensures there's always product available when a customer pays at checkout and completes a purchase.
For example, let's say a customer finds the perfect pair of jeans on your website. They place an order and anxiously wait for it to arrive at their door. The only problem? You sold the last one on Amazon an hour earlier. When it comes time to pick and pack the order, you don't have it in stock anymore.
Uh oh! This means that you have to refund the shopper's order and likely leaves them disappointed in your brand. Not a good thing if you're trying to grow and impress repeat buyers. In turn, this can even mean a bad review or other negative attention that you absolutely do not want associated with your company. They might even go out of their way to post against your brand on social media, which can make other shoppers think twice before buying from you. Yikes!
Thankfully, that's where a good supply management system can keep a situation like this from ever being a problem. When the online customer tries to checkout with a sold-out item in their cart, it won't let the final order go through. While there are multiple options out there, it is important to find one that easily works with your sales platforms, online store, and shipping methods.
And a good inventory management software app helps save your team a lot of time, too. Instead of guessing what is in the warehouse or available to ship, they can keep track in one central location. Most also include options to keep track of items sent to other locations, such as a Fulfilled By Amazon (FBA) inventory. In the end, the investment in this kind of system definitely saves you a ton of time and money.
How do you find the right software for your needs? In this brief guide, we'll explain why you need an eCommerce inventory control tool. Plus, we'll discuss our pick for the best eCommerce inventory management software on the market right now. Ready to jump in? Let's go.
Ecommerce Inventory Management System
If your ecommerce business has a large catalog of items or uses multiple sales channels, then you absolutely need an inventory management system. Taking steps to make this happen now can really make this a lot easier as you continue to grow and scale.
So, what is inventory management software exactly? This is simply an application that allows you to keep track of your current available product inventory across multiple sales platforms simultaneously. Not only can you see the current status of individual products, but you can also use the same information to reorder from the manufacturer when popular items start to get low.
Online store inventory management allows sellers who utilize multiple sales channels or dropship orders the ability to stay up-to-date with where their available product is at all times. It's especially handy if your brand is really growing and you're everywhere people buy--Amazon, Walmart.com, your own eCommerce store, etc. You can run reports, view real-time status, and generally keep your finger on the pulse of your inventory at all times. What's not to love about any of that?
Plus, it can really help cut down on mistakes that happen when you don't physically have a warehouse with items. Does your brand dropship items from the manufacturer to the customer? Having an eCommerce inventory management system can make a huge difference in ensuring customer orders go out on time without delay. Most drop ship companies offer integration with some of the bigger inventory management apps, too.
In short, this type of system is an absolute lifesaver for anyone who wants to grow their eCommerce brand. By being able to know the exact count of each item in your inventory, you can promote specific products, run special offers, and offer other promotions without worrying about if you'll have enough for customers to order. The end result is better customer satisfaction and a more efficient process for your team.
Multi-Channel Ecommerce Inventory Management
The main reason why a lot of eCommerce brands choose inventory management software is that it allows them to keep track of sales and product availability across multiple different sales sites at once. For example, you could sell an item on Amazon and it would show one less on your Shopify store in real-time. As we've already discussed, this is better for the customer and better for you as a company. Cool, right?
But that isn't where this type of functionality ends. Another awesome feature to consider is that most multi-channel eCommerce inventory management systems also have a built-in listing tool. This allows you to push product listings straight from your app dashboard to the various channels you sell on the most. It is a true time-saver that makes it worth it to invest in this type of software for your brand.
Multi-channel inventory management for Amazon, eBay, and other popular channels is a major game-changer. In addition to adding your products to various channels, it also makes it easy to ensure your listings look relatively similar across all of these different sales websites. In the end, this is better for branding and customer recognition.
Why else might you need multi-channel listing software? If you're wanting to grow your business, then you'll likely need to add products to new channels that pop up over time. Most multi-functional inventory management software programs with listing features integrate these new channels fairly quickly. This gives you the opportunity to jump on new sales channels as quickly as possible.
And the functionality for these apps just keeps growing. As more online brands start to take advantage and the future of eCommerce grows, they are consistently adding new features that make it easier than ever before to sell on multiple platforms at once.
Shopify Inventory Management
But what if you aren't on a ton of different eCommerce channels and you only have your Shopify store? Does an inventory management program make sense? The answer is yes. Having the ability to see how much of a particular product is in your inventory and then have that figure reflect on your website is super important.
While you might not need such a robust app to meet your needs, Shopify inventory management is still highly important. Your customers want to trust in the fact that the items they order on your website are in stock and ready to ship. If your team can't keep up with what's going on at any given moment, then there's a good chance someone is going to end up unhappy. (Hint… It's probably your customer.)
Having just one sales channel isn't a big deal when it comes to inventory management. This is especially true if you have a large amount of stock on hand or in your private warehouse. Most management software programs also include the functionality to scan barcodes and keep track of products as they come in and out of your inventory. From there, they instantly reflect that number on your Shopify website. This really streamlines the process and makes everything easier for your team.
Best Inventory Management Software
So, what makes the best inventory management software a great pick? In our opinion, having multiple different features combined with the ability to push listings to various channels with multi-channel inventory sync functionality. The ideal app should also have the opportunity to scan barcodes of physical products in your inventory and offer reports and alerts when products are low.
Furthermore, the best inventory management software for eCommerce brands should also be able to work seamlessly with the biggest online store platforms like Shopify, BigCommerce, and others. You want the one you pick to already integrate with your existing website without having to hire someone to create special coding or patch together a plan to make it work.
That said, we are pretty partial to one option on the market: Ordoro. This super robust inventory management system includes numerous features designed to make your workflow as efficient and intuitive as possible. It is specifically designed to reduce the number of pick and pack errors your team makes and ensure the customer gets the product they ordered without delay.
Ordoro allows you to quickly and seamlessly import vendors, access supply information, and keep up-to-date with where you stand on shipments. This is really key if your business relies on dropshipping to get products in the hands of buyers. Plus, it offers the functionality to automatically send dropship orders to the supplier to cut down on time and paperwork.
Finally, the team of magicians over at Ordoro are constantly looking at the needs of the market and adding various features like accepting returns, putting together kits of individual items, shipping assistance, and a whole lot more. Not only do they have a solid product, but they also have their eyes on consistently making it better for users all the time.