Features:
Get your orders out the door like whoa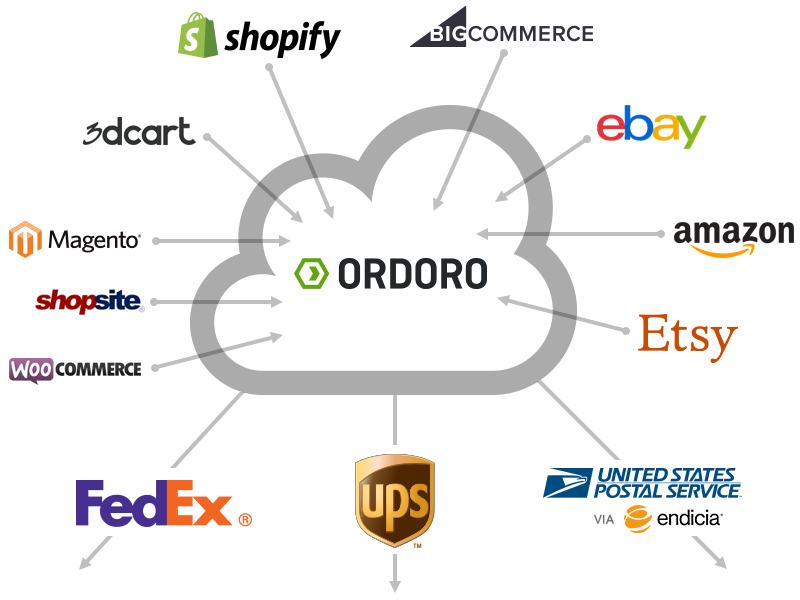 All of your shopping carts, marketplaces and shipping accounts, together in one place
Ordoro brings all of your shopping carts, marketplaces and shipping accounts together in one place. No more logging into multiple sites. No more copying and pasting and hoping that nothing's fallen through the cracks.
We play nice with Shopify, Bigcommerce, eBay, Amazon, 3dcart, Shopsite, FedEx, UPS and DYMO Endicia (for USPS shipping), and we're adding new integrations all the time!
Free Endicia subscription with your account
We've built a special integration for USPS that will let you buy postage, print shipping labels and request refunds for unused labels without having to pay an additional $15.95 per month for an Endicia account. This free account also gives you access to Commercial Plus Pricing and Dimensional Weight Rates. That's one less hassle for you and up to 67% savings on USPS shipping costs!
Learn more about setting up your free Endicia subscription with Ordoro in this helpful support article.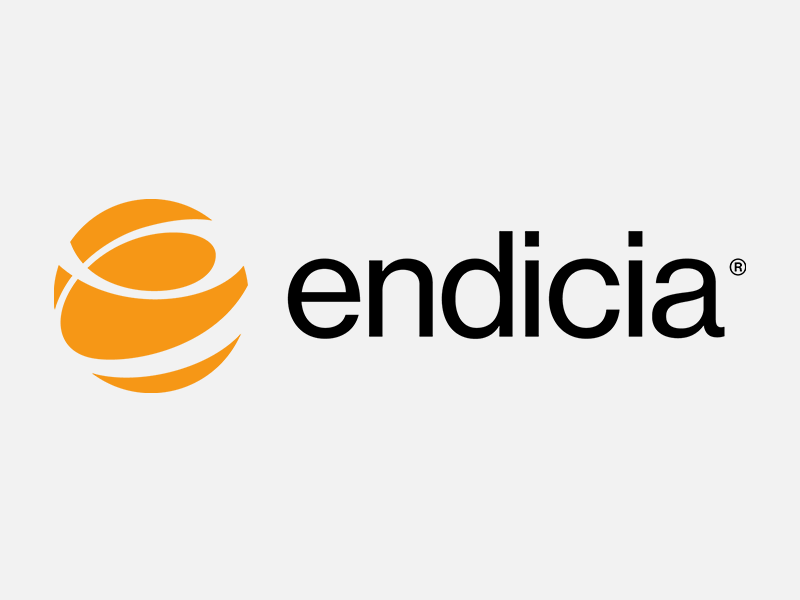 Ship in minutes
Our shipping platform is designed to help you get your orders out the door in minutes instead of hours. Batch shipping allows you to streamline your shipping process and create and print labels - plus pick and pack lists - for multiple orders with just a few clicks.
Snag cheaper rates
Ordoro integrates with your UPS, Fedex and Endicia (USPS) accounts and allows you to snag cheaper commercial rates than you'd receive creating labels one at a time on a shipper's website or taking your packages to the post office. We also offer a free Endicia account ($15.95 monthly value) that comes with Commercial Plus Pricing and Dimensional Weight Rates. This means you could save up to 67% on all USPS shipping costs!
In addition, our Rate Check functionality lets you check shipping rates across all your shippers and their different service tiers at a glance. Simply select the option that works best for you and we'll take it from there.
Flexible label printing
If you can print PDFs, you can print shipping labels through Ordoro. It really is that simple!
When you create labels, Ordoro optimizes them for your choice of desktop or thermal label printer, then generates a PDF. Just print your labels, slap them on your packages, and get them out the door.
While you're at it, you can also use Ordoro to print pick and pack lists for your orders.
You've got options
Have a shipment that needs to be insured? No problem. Or are you shipping perishables and need to add dry ice? Easy peasy. How about delivery confirmation? We've got your back.
From our Batch Shipping UI you can access the most widely-used advanced shipping options from various shippers, helping you get even the most complex shipments out the door with ease.
All's well that ends well
As you process orders and create shipments, Ordoro works behind the scenes to write shipping status and tracking number updates back to your shopping cart, keeping your customers informed and notifying them that their orders are on the way.
Try us out for free
Are you ready to make your life easier? Give Ordoro a spin for free for 15 days.