Scan a Barcode to Error-Proof Your Workflow
Verify for Peace of Mind
Keep the fulfillment mistakes to a minimum via item-to-order verification.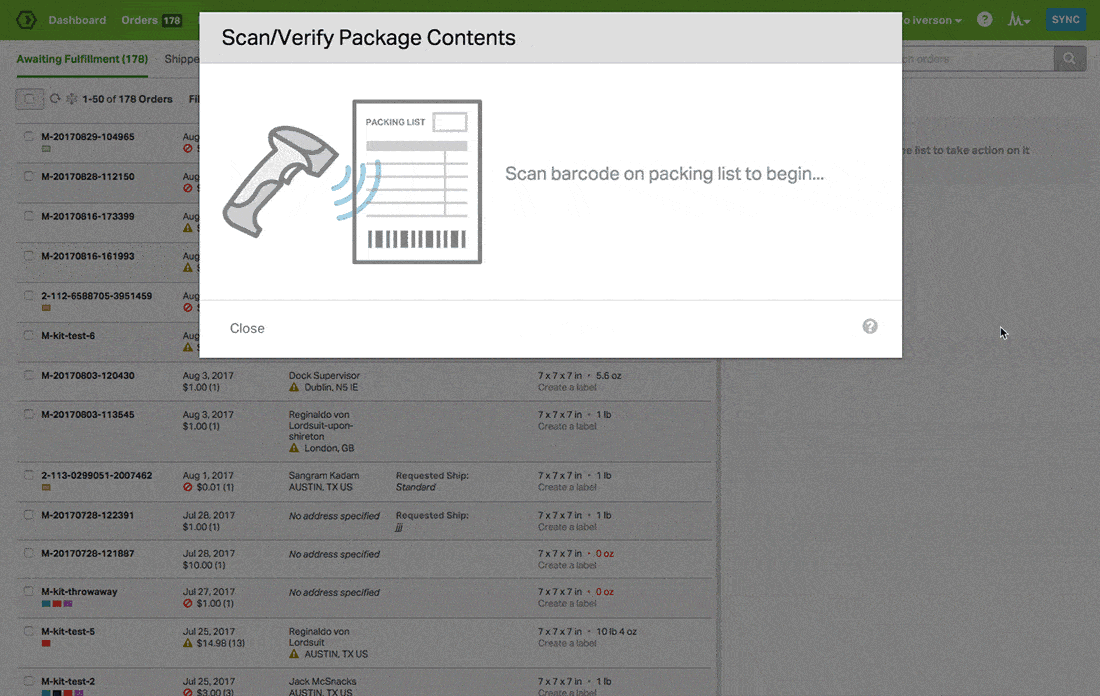 Reduce Pick and Pack Errors

We're all human — sometimes we make mistakes. But pick and pack errors are costly. Through our Barcode Scanning, you can keep them to a minimum, scanning each product in an order to ensure that every shipment is totally accounted for before it's shipped out.
Coming Soon
Additional workflow features in the works.
Stocktake with No Double Take

Selling the same product on multiple sales channels under different branded descriptions? Ordoro is centered around the multichannel, so list them individually, and simply link them to a "Master Product" to sync each.
Your PO in a Barcode

After issuing a Purchase Order and receiving full or partial amount requested, there's no need to manually tally up your new quantities. Whip out your scanner, scan the PO, and the app will take care of quantity adjustments for you, adding new stock to your existing count and changing the status of your PO.